Oku-no hosomichi Obanazawa Soba Kaido(restaurant street)
おくのほそみちおばなざわそばかいどう
To soba which haiku poet Basho Matsuo ate
Think; and ...
It was common we did old side into a dumpling including "Sobagaki" and "side rice cake" form, and to eat.
Called "side limit", and general long string-shape soba was ever born today early in the Edo era.
Of course, in the times of Basho Matsuo, there was already.
Information
■

Name

The Narrow Road to the Deep North: Obanazawa Japanese Noodle Road

■

Location

1468-11, Isazawa, Obanazawa-shi

■

Phone number

0237-22-1819

■

Contact information

The side workshop absorption in play society secretariat to say
Link
[Last updated] December 01, 2012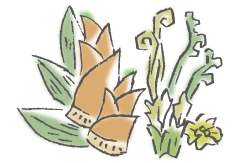 Welcome to the Yamagata Prefecture
Yamagata Weather Forecast