Trip to Yamagata| Sightseeing (leisure of Yamagata) of Shirataka-machi
As for the Mt. Shirataka, one of the Japanese five components thin air Kura Fukumitsu serene state of mind is emptier than the highest peak of 994m.
[Shirataka-machi]
It is popular experience-based menu to dye with deep red rice cake of Mogami safflower. We experience through one year.
[Shirataka-machi]
Two /1 matter ~ in two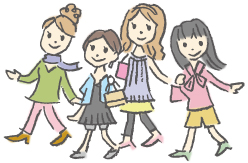 Sightseeing information search
Welcome to the Yamagata Prefecture