Shirataka pongee
しらたかつむぎ
"Cloth with splashed pattern of northern limit" minute, simple texture
 We colonized as local industry by Uesugi Lord Yozan approximately 300 years ago.
 Only several millimeters of one which forms pattern while letting small design pick quarrel complicatedly features carapace of a turtle, cross of 300 in dyed pattern and person width of cloth with splashed pattern by dyeing with wooden plates.
 In March, 1976, it was detected as "traditional industrial art object" of Minister of International Trade and Industry designation as "Okitama pongee".
Information
■

Name

Shirataka pongee

■

Location

Shirataka-machi, Nishiokitama-gun larger section of a village Ten Kings of Hades 2200

■

Phone number

0238-85-2032

■

FAX number

0238-85-2032

■

Access

It is approximately nine minutes by car from Flower Nagai Line Arato Station

■

Contact information

Home pongee of Yonezawa textile industry cooperative (Komatsu textile studio)
Link
[Last updated] November 08, 2015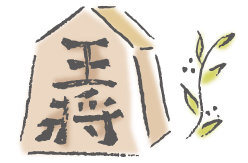 Welcome to the Yamagata Prefecture
Yamagata Weather Forecast
Trip to Yamagata / Community