Nagai-shi tourist association
Welcome to blog of Nagai-shi, Yamagata tourist association♪
We send various information about Nagai-shi!


Of ~ Wed and green and flower wait; Nagai ~

■Flower
Including "Sakura Kubo of country designation natural monument," there are many fragrant woods of high quality of cherry tree, and "Okitama cherry tree corridor" is held every year in spring, and, from the middle of April to the end, Nagai can enjoy cherry tree circulation. In addition, commencing with aged tree of the 750 rest of life years old, there is Iris Park of Japan eminence that azalea Park that more than 3,000 white azaleas of Ryukyu are in full glory, ayame of 500 kinds of 1 million are in full glory.

■WED
Nogawa to drift to from Shirakawa going north, Asahi mountainous district from Mogami River, Ide Mountains flowing from the east side of Nagai-shi joins and drifts to city area. Nagai is commercial city which prospered as Mogami River water transportation.

■Black lion Festival
"Long black lion festival" that black lions of several ten in the city gather in a hall and play heroic dance. It is held on Saturday of the end of May, and black lion of jet black parades around the city main street every year.

Nagai-shi tourist association| List of articles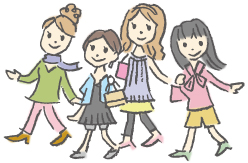 Welcome to the Yamagata Prefecture