[Yamagata wide area sightseeing meeting] mmaimono! azumare! Held announcement of Marche ?in irregularity mountain
Autumn of taste! It is hosted by Yamagata wide area sightseeing meeting tourism sectional meeting!
It is mmaimono in steamer leaf plaza of Murayama-shi in venue! azumare! Marche holds this.
We will sell Murayama-shi, Obanazawa-shi, Sagae-shi, farm products of Asahi-machi, product product this time.
<Date and Time> It is 1:00 p.m. from 9:00 a.m. on Sunday, November 15
Venue: Open space in Murayama-shi steamer leaf plaza virtue
<Contents> Farm products, sale of special product, local cuisine "azudasu" of Murayama cooking class
   We hold workshops such as group planting.
※In the case of visit, please wear mask.
※I would like thermometry, cooperation of signature.
※According to the visit number of people, it may regulate entrance.
2020.11.12: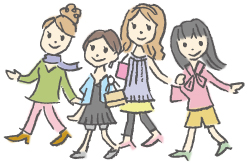 Sightseeing information search
Welcome to the Yamagata Prefecture