With "all of Roadside Station river announcement of Nagai" temporary closure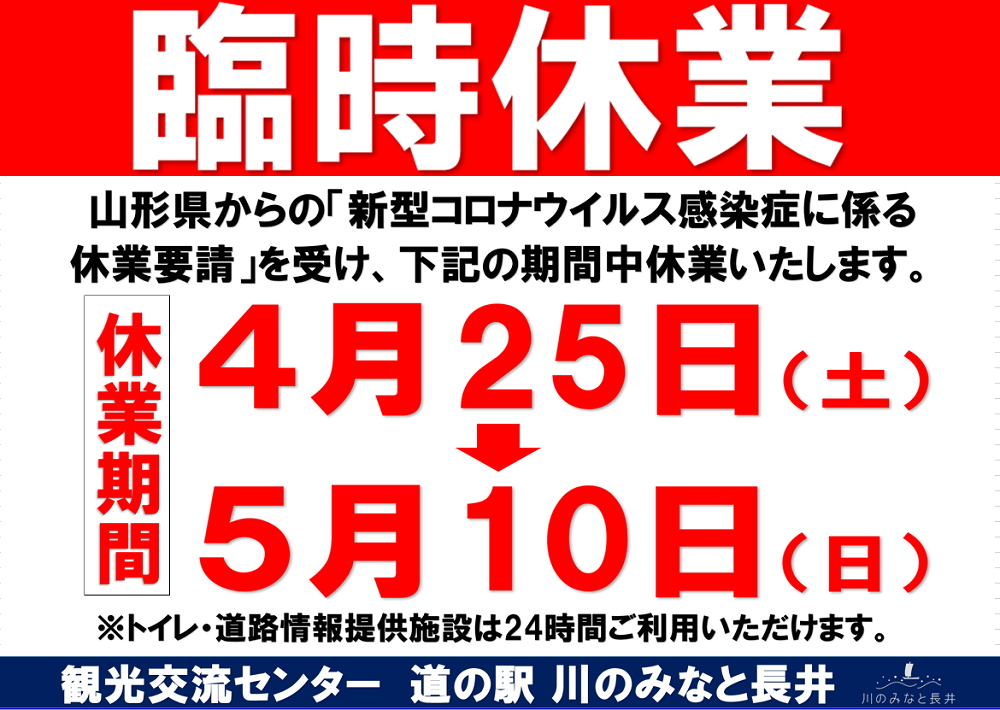 News of "temporary closure" accompanied with prevention of new coronavirus infection spread
With national expansion of emergency declaration to affect prevention of new coronavirus infection, it was for "Roadside Station as closure request facility from Yamagata Prefecture, too".
As health, security of producer and employee becomes first, very I apologize for the inconvenience, but, including customer, we would appreciate your understanding.
Closure period
From Saturday, April 25, 2020 to Sunday, May 10
In addition, we will do business until April 24, but it is from 9:00 to 17:00 for business hours.
All and Nagai formula homepage of Roadside Station river
2020.04.21: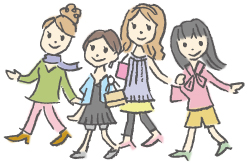 Sightseeing information search
Welcome to the Yamagata Prefecture