Fashion knit << Yamanobe Knit of January >> of my town pride
Even if fiber and town heap of textiles do speaking as the summer knit birthplace at production center of high-quality knit product, we are known.
We introduce knit product which it is the main industry of such Yamanobe-machi, and is special product monthly.
We display knit product to introduce here in Yamanobe-machi the first floor of the office lobby for one month.
▼reichi
Oaza, Yamanobe-machi Yamanobe 2849-1     [TEL] 023-664-6130 
▼Circle long knit
  Oaza, Yamanobe-machi Yamanobe 2907-1     [TEL] 023-664-5209
 In addition, we provide various high quality knit at maker direct marketing price in "knit building sudamari" which three knit makers in the town block run jointly.
▼"Knit building sudamari" Oaza, Yamanobe-machi, Higashimurayama-gun, Yamagata Yamanobe 238-2
 [TEL]   090-6684-8636
 [OPEN] 10:30-16:00
 [CIOSE] Monday, tray, New Year holidays       
2020.01.10: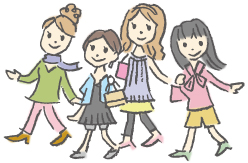 Sightseeing information search
Welcome to the Yamagata Prefecture