News of the 2020 Yamanobe-machi "first market"
On Sunday, January 12, the traditional event "first market" is held having been continued since the Edo era.
Honcho, the station square, Nakacho Street are lined with branches such as dumpling Thu of lucky charm and the first rain, woodwork and show bustle with every year many crowds.
In addition, it is performed free, behaving of "Koikoku stew" and "amazake" which carp of special product of Yamanobe-machi fully entered.
You come to the Yamanobe-machi first market, and please appreciate special product of town♪
In addition, the first market of the old calendar is Wednesday, February 5.
"The first market"
 Date and time Sunday, January 12, 2020  
 Time from 9:30 a.m. to 4:30 p.m.
 Behavior
 ・In front of amazake 9:30 ~ place ... former Yamagata happiness bank (Nakacho)
 ・Koikoku stew 11:30 ~ place ... oldness and museum parking lot (Honcho)
 Inquiry se sakisanhenchoshoshiuneikyogikai 
       Telephone, 023-664-5939 (the Yamanobe-machi business and industry society)
2020.01.09: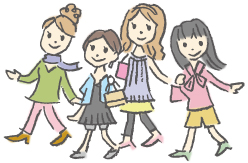 Sightseeing information search
Welcome to the Yamagata Prefecture