"We describe the eleventh mountain and appreciate your arriving to whole festival".
Was performed on November 2; together with "Mt. eleventh speak circle festival" was endowed with weather this year, and was full of many people, and was prosperous very much, and what finished appeared.
Thank you, all of you who had you arrive.
We had you participate in many players from last holding tonarimashiga, the prefectural inside and outside in this year and were able to finish held "the eighth star-filled road marathon event" noisily at the same time. In addition, thank you for your much encouragement by roadside.
Let's know by ~ dance U.S. pig utilization ~ quiz! Of meal beyo maibeiton [shabudare contest]
As result was as follows, we will announce!
◇Ponzu vinegar sesame seeds sauce Yamagata academy High School with highest award ume flesh
◇Award for excellence   re verudure     Yamanobe-machi business and industry society woman part
◇Award for excellence   sudamarishabushabu    Dishes motorcycle gangs Otomo masami
All works became wonderful dishes which fitted taste of dance U.S. pig.
Thank you for your past preparations and work from early morning, much cooperation.
"We describe mountain and will be waiting in whole festival" again next year.
2019.11.07: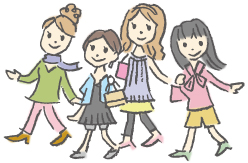 Sightseeing information search
Welcome to the Yamagata Prefecture