Oldness and museum "Mineichiro Adachi temporary exhibition of the 150th anniversary of the birth"
- PDF file [adachimineichirotokubetuten.pdf]


(September 18 postscript) period became change (extension).
Great man, Dr. Mineichiro Adachi whom Yamanobe-machi produced makes an effort for world peace as diplomat before and after World War I and is sung with "world conscience".
In commemoration of the birth 150th anniversary, we display materials as temporary exhibition and perform special performances such as lecture or picture-story show, drama.
How about mentioning thought of Dr. Mineichiro Adachi by all means at this opportunity?
[Mineichiro Adachi temporary exhibition of the 150th anniversary of the birth]
Period/from Tuesday, October 1, 2019 to Friday, December 27
Time/from October 1 to October 31 9:30-16:30
   November 1 ~       10:00~16:00
Place/Yamanobe Town Furusato Museum north Kura the first floor south Kura the first floor
Closing/Monday national holiday (opened on Culture Day)
2019.08.15: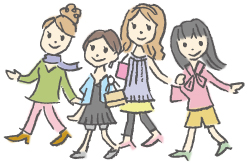 Sightseeing information search
Welcome to the Yamagata Prefecture