We go into service from regular service August 1 between delicious Shonai Airport - Narita Airport
"Delicious Shonai Airport" and regular service (Jetstar Japan) of "Narita Airport" go into service from August 1, 2019.
Shonai and Narita are connected by two flights of 1 roundtrip a day.
From 13:00 Narita → From arrival at 14:05 Shonai 14:50 Shonai → Arrival at 15:55 Narita
https://www.jetstar.com/jp/ja/home

Please come from Narita Airport where access from the downtown area is satisfying to "the capital Shonai of meal" by all means.
https://www.narita-airport.jp/jp/access/city_access

Other than Yamagata Prefecture sightseeing portal site "Trip to Yamagata" seeing sightseeing information of Shonai area,
"Yamagata Shonai sightseeing site" of association of Shonai sightseeing convention
We are got by https://mokkedano.net/!
Seasonal sightseeing information is full loading.
2019.07.29: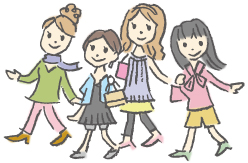 Sightseeing information search
Welcome to the Yamagata Prefecture