Flowering forecast (as of April 25) of famous spot of cherry tree of 2019 Okitama areas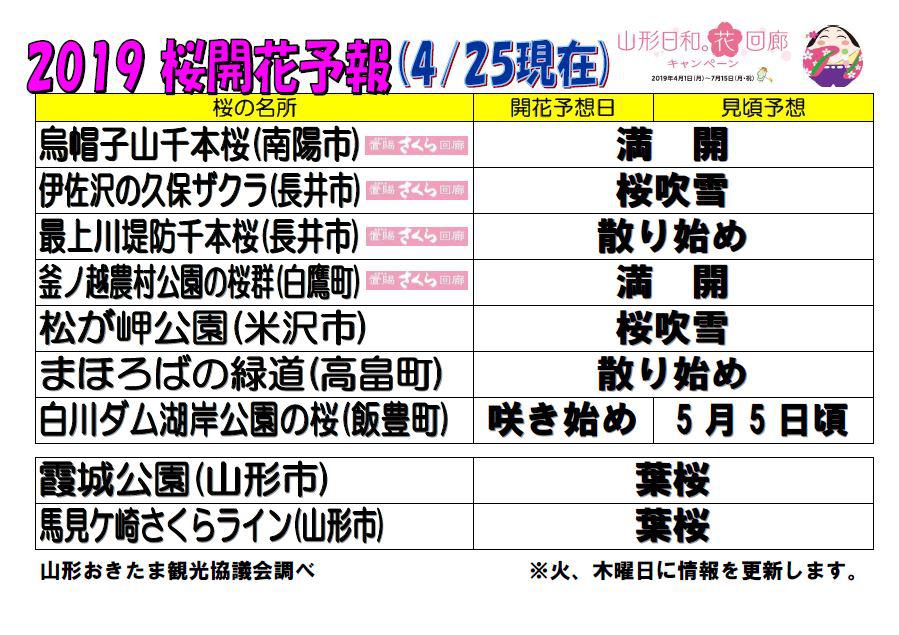 - PDF file [okitama_sakura_info(2019.4.25).pdf]


We publish flowering forecast of famous spot of cherry tree of Okitama area including "Okitama cherry tree corridor".
As you are mixed up by weather and Temp at flowering and time of in full bloom, you are just used as an indication, and please refer.
※Cherry tree of Okitama finally becomes the end game, too and is updated the last this season. How about enjoying storm of falling cherry blossoms of Okitama in the last of Heisei?
Contact Yamagata Okitama sightseeing meeting (the sightseeing in Yamagata Prefecture Okitama synthesis branch promotion room)
Telephone: 0238-26-6098
2019.04.25: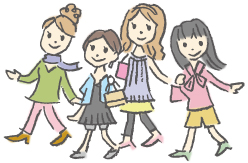 Sightseeing information search
Welcome to the Yamagata Prefecture