[Oe-machi] Petit experience-based remaining snow trekking of the snowy mountains mountain climbing
We hold remaining snow trekking in accommodation-shaped nature, culture experience facility "yamasaabe" that renovation does old seven west Elementary School in Oe-machi, Yamagata, and was made!
Period is special plan only for two weeks! We do bird watching while walking beech forest after thaw covered in the fresh green leisurely and observe various creature including flower and insect. It is field of flowers of adder's tongue lily in step. We can come across hawk eagles flying in antelope and squirrel, sky with luck.

[we recommend to GW] Petit experience-based remaining snow trekking of the snowy mountains mountain climbing

・Holding date and time from Monday, April 29, 2019 to Sunday, May 12 9:00-13:00 ※There is no operation in 5/8
・Location Oe-machi mountain village interchange building yamasaabe
・As for all the objects. Person who has enough stamina to be able to tramp over hills slowly. (slow hiking of around two hours)
※Small child OK's participation by piggyback (crates are necessary)!
※Less than primary schoolchild are protector companions. ・Entrance fee adult: 3,780 yen child (less than 4 years or older junior high student): 2,700 yen
※Rate includes experience charges, premium, ingredients costs.
※It is climbed round-trip around 1.5km. 4-year-old child has participated in experience-based program in the same Courses.
※As snow is left to rich person Moriyama at time when reservation required, contents beech forest is covered by the fresh green, it is possible for the petit snowy mountains mountain climbing. We have brief lunch while thoroughly enjoying scenery after the arrival in observation deck and descend a mountain. Trip is approximately 1.5km by roundtrip. It is relief in natural child slow with nature guide small in walking while observing.
※Please refer over sho shikuhayamasaabeno HP including application method and belonging or telephone.

Oe-machi mountain village interchange building yamasaabe
959-1, Yanagawa, Oe-machi, Nishimurayama-gun
TEL: 0237-64-2507 FAX: 0237-84-0013
HP: https://www.yamasa-abe.com/
2019.04.09: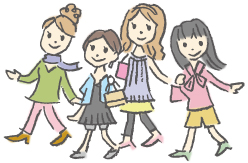 Sightseeing information search
Welcome to the Yamagata Prefecture