Visiting irregularity mountain wineries campaign 2019
 In Yamagata wide area sightseeing meeting, we carry out campaign that we pull instant lottery in stamp rally and winery around winery, and special products of Murayama area hit.
Visiting wineries, let's win wonderful Delicacy! Details from this flyer (PDF: 8MB)
1 campaign period
 From Saturday, March 30, 2019 to Sunday, September 1, 2019
2 contents
(1) Winery stamp rally
 When we go to winery and purchase product, we seal with stamp by accounts.
 We present wine to person who collected stamps of six wineries of Murayama area. You can receive in the sixth winery. (to each winery first arrival 15 people.) Aspect becomes mount of slump rally in flyer. There is flyer in winery and municipalities Tourism Association.
(2) Instant lottery
 We can pull instant lottery when we purchase wine in winery of Murayama area.
 As prize is written on lottery, you perform to place that is written on the back of the lottery, and please receive. Special product or hot spring bathing discount ticket of Murayama area hit.
3 references
The Yamagata wide area sightseeing meeting secretariat (sightseeing in Murayama synthesis branch promotion room)
Telephone 023-621-8441
2019.04.03: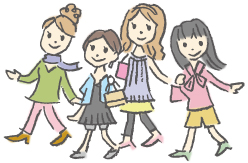 Sightseeing information search
Welcome to the Yamagata Prefecture