The fifth blowing snowflakes round light corridor in Ikegami Honmonji temple
~ which does not forget ~ 3.11
The fifth blowing snowflakes round light corridor in Ikegami Honmonji temple
Nagai-shi and Ota-ku, Tokyo with deep connection.
We each bring snow from Nagai-shi to Ota-ku, and Festivals to color vividly is held this year!
We spread and display in click
Snow tourouzukuri
from 15:00 to 17:00
Lighting
from 17:30 to 20:00
Reconstruction aid evening city
from 17:00 to 20:00
Ota-ku, Tokyo Ikegami Honmonji temple
Snow light corridor with requiem of Great East Japan Earthquake victim
Wish of reconstruction aid is put.
On the day we turn on stone stairway of front gate temple even if we sell with snow.
Okitama local local Sangyo Shinko Center Tokyo office
03-6424-7860
2019.03.07: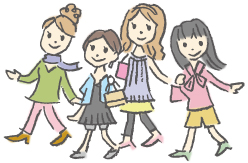 Sightseeing information search
Welcome to the Yamagata Prefecture