machinaka "young bird" museum now being held
- PDF file [201902070813 .pdf]


machinaka "young bird" museum began on Saturday, March 2.
Around oldness and interchange center "agarasshai," creation young bird which artist with connection and general various places dealt with in Yamanobe-machi is displayed at neighboring malls.
Please enjoy "various Dolls' Festival that Yamanobe makes" that you can come across only here.
During Festivals period, various Events such as workshop and concert, hina circulation street walk tour is held. In addition, at photogenic spot, there is taking a ceremonial photograph that we wear hina clothes which we made with Yamanobe knit♪
Please see with oldness and "hina doll exhibition" of museum by all means.
[we describe mountain hina doll exhibition]
   ◇Period    From Saturday, February 16, 2019 to Sunday, March 24
   ◇Holding venue   Yamanobe-machi Furusato Museum
   ◇Time    From 10:00 a.m. to 4:00 p.m. ※It is closed on Monday
   ◇Admission charges      200 yen for adults, student 100 yen, 50 yen for children
[machinaka "young bird" museum]
   ◇Period    From Saturday, March 2, 2019 to Sunday, March 24
   ◇Holding venue   Yamanobe-machi oldness and interchange center "agarasshai" and neighboring display cooperation stores
   ◇Time    It is inner for each store business hours
   ◇Admission      Free
   ◇Contact information 
          Oldness and museum [TEL] 023-664-5033
2019.03.05: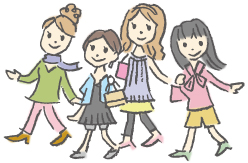 Sightseeing information search
Welcome to the Yamagata Prefecture