"Mountain we speak hina doll exhibition" and "machinaka " young bird museum"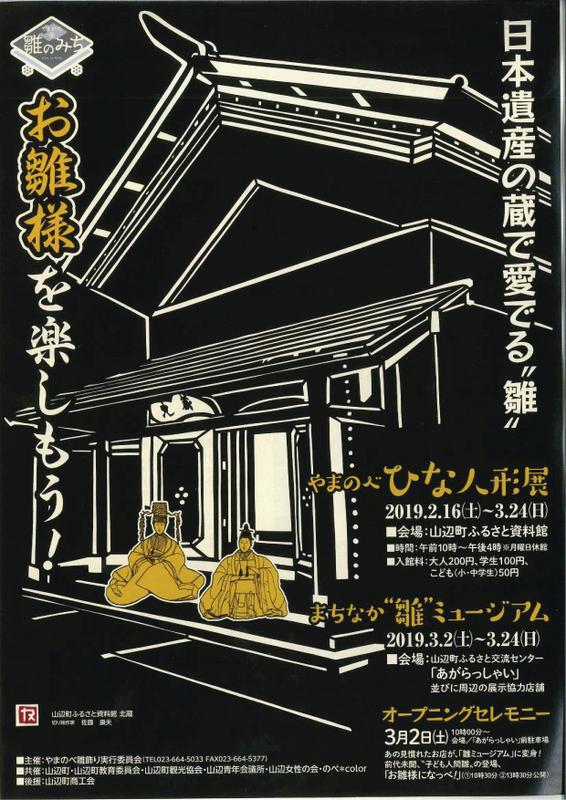 "We describe mountain and, at oldness and museum, hold hina doll exhibition".
We display precious hina doll ordered from the Edo era by Mogami River water transportation and safflower trade in one place.
You can enjoy difference of characteristic of young bird in each time including history and the Kanei era young bird, Genroku Hina Doll, Kyoho Hina Doll, Kokin Hina Doll of young bird.
In addition, "machinaka "young bird" museum" begins on Saturday, March 2.
Around oldness and interchange center "agarasshai", we display creation hina doll which there is not only here under the theme of "various hina dolls which Yamanobe makes" at neighboring malls.
During the Doll's Festival period, we set up photogenic spot that can take a ceremonial photograph in holding of workshop and hina concert, hina clothes which we made with knit again.
Please enjoy the Doll's Festival of Yamanobe-machi where pleasant Events is varied!
 [we state mountain hina doll exhibition]
   ◇Period    From Saturday, February 16, 2019 to Sunday, March 24
   ◇Holding venue   Yamanobe-machi Furusato Museum
   ◇Time    From 10:00 a.m. to 4:00 p.m. 
   ◇Admission charges     200 yen for adults, student 100 yen, 50 yen for children
        ※We are closed on Monday
  ◇Contact information 
              Yamanobe Town Furusato Museum [TEL] 023-664-5033
[machinaka "young bird" museum]
   ◇Period from Saturday, March 2, 2019 to Sunday, March 24
   ◇Hina doll display cooperation shop held venue hometown museum, interchange center "agarasshai" in the town block
   ◇It is inner for each store business hours at holding time
   ◇Rate for free
2019.02.07: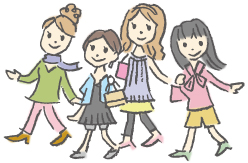 Sightseeing information search
Welcome to the Yamagata Prefecture