Flyer of waiting city is released in spring
★. . 0 ..+ ..* *. ★. . 0 ..+ ..* *. ★. . 0 ..+ ..* *. ★
   Harumachi Market
Saturday, February 23, 2019 24th Sunday 10:00-16:00
   Venue: Kawanishi-machi friendly plaza (no charge for admission)
  (1037-1, Kamikomatsu, Kawanishi-machi, Higashiokitama-gun, Yamagata address)
★. . 0 ..+ ..* *. ★. . 0 ..+ ..* *. ★. . 0 ..+ ..* *. ★
Sorry to have kept you waiting!
It is guide of spring of 2019 waiting City!
[table]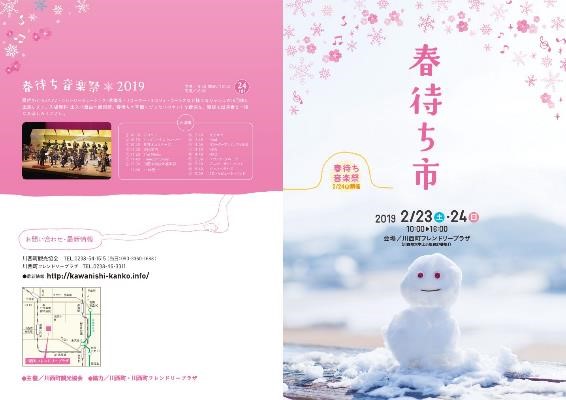 [the back]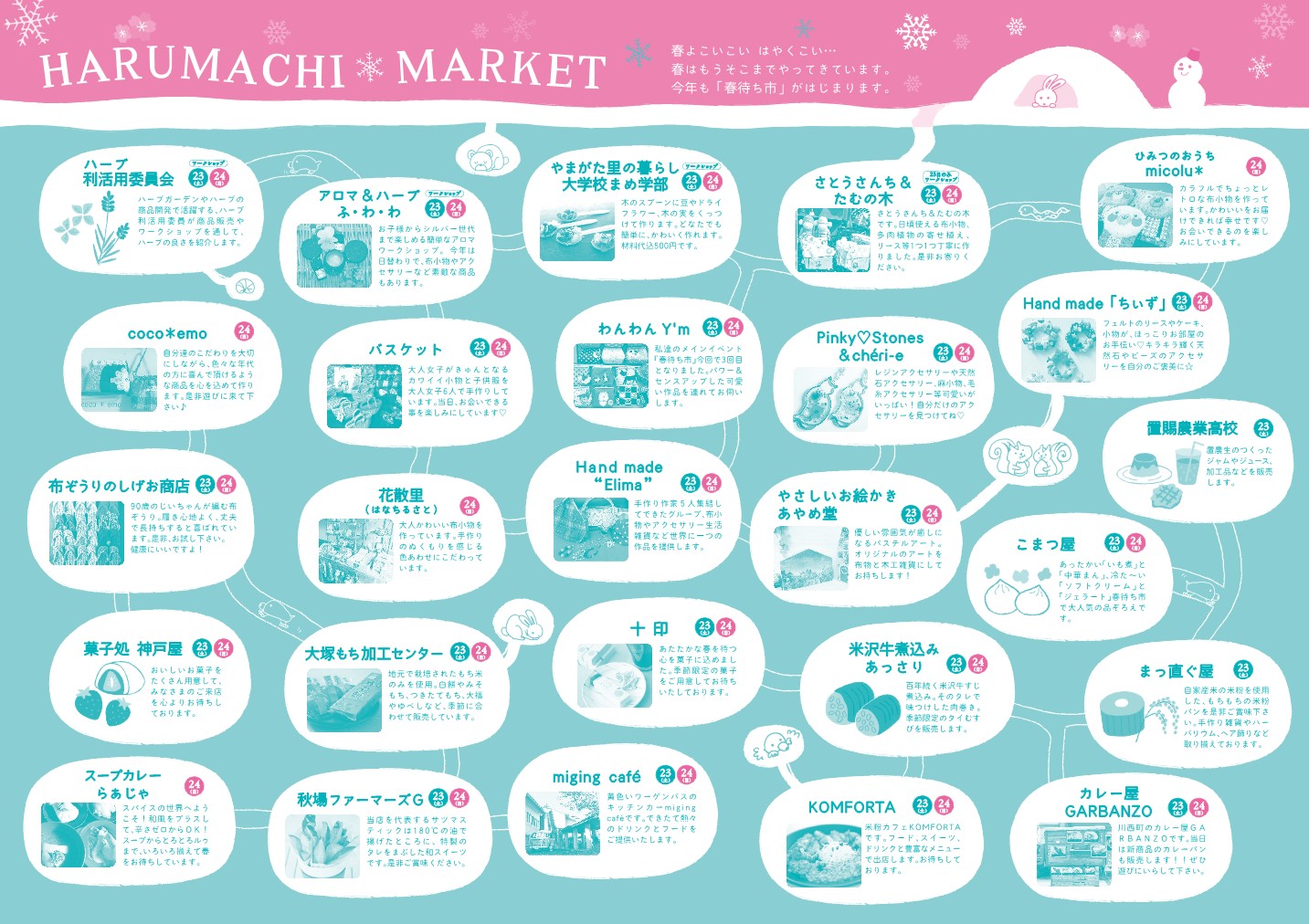 We are going to distribute flyer in Roadside Station or tourist facility of Okitama district.
Delicious! Pretty! It is ONLY ONE!
Shops gather from the outside in the town block [in spring awaiting city]
This year is 26 stores how! But, we participate.
Wonderful products are varied.
Is just one case, but ...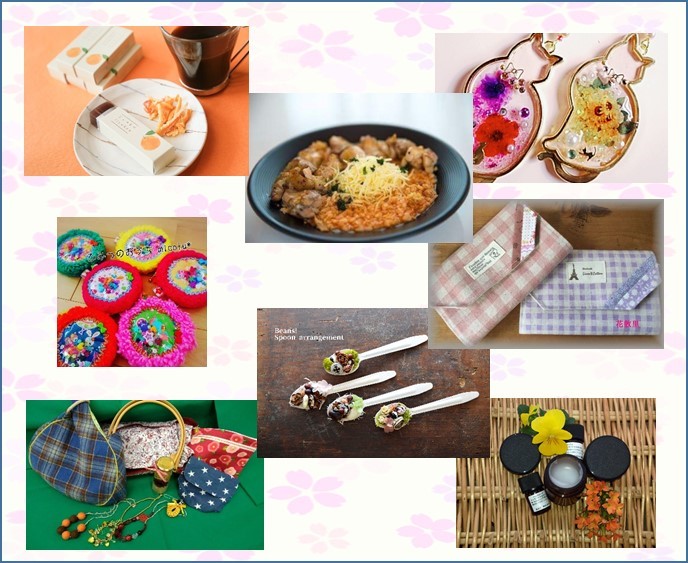 There is workshop which both adult and child can enjoy.
Is simple; of finishing, too,
Devote itself to originality, and make;, too.
Please enjoy handmade product casually.
Harumachi Market There are full of naradehano lucky finds.
Please do shopping a lot.
If there is shop of branch only on Saturday only on branch Sunday, too,
As there is shop of both Hiji store, please be careful.
Article introduces detailed exhibitor information separately.
★. . 0 ..+ ..* *. ★. . 0 ..+ ..* *. ★. . 0 ..+ ..* *. ★
 In addition, it became annual on Saturday for 23 days 
[as for me hina doll] This is held, too.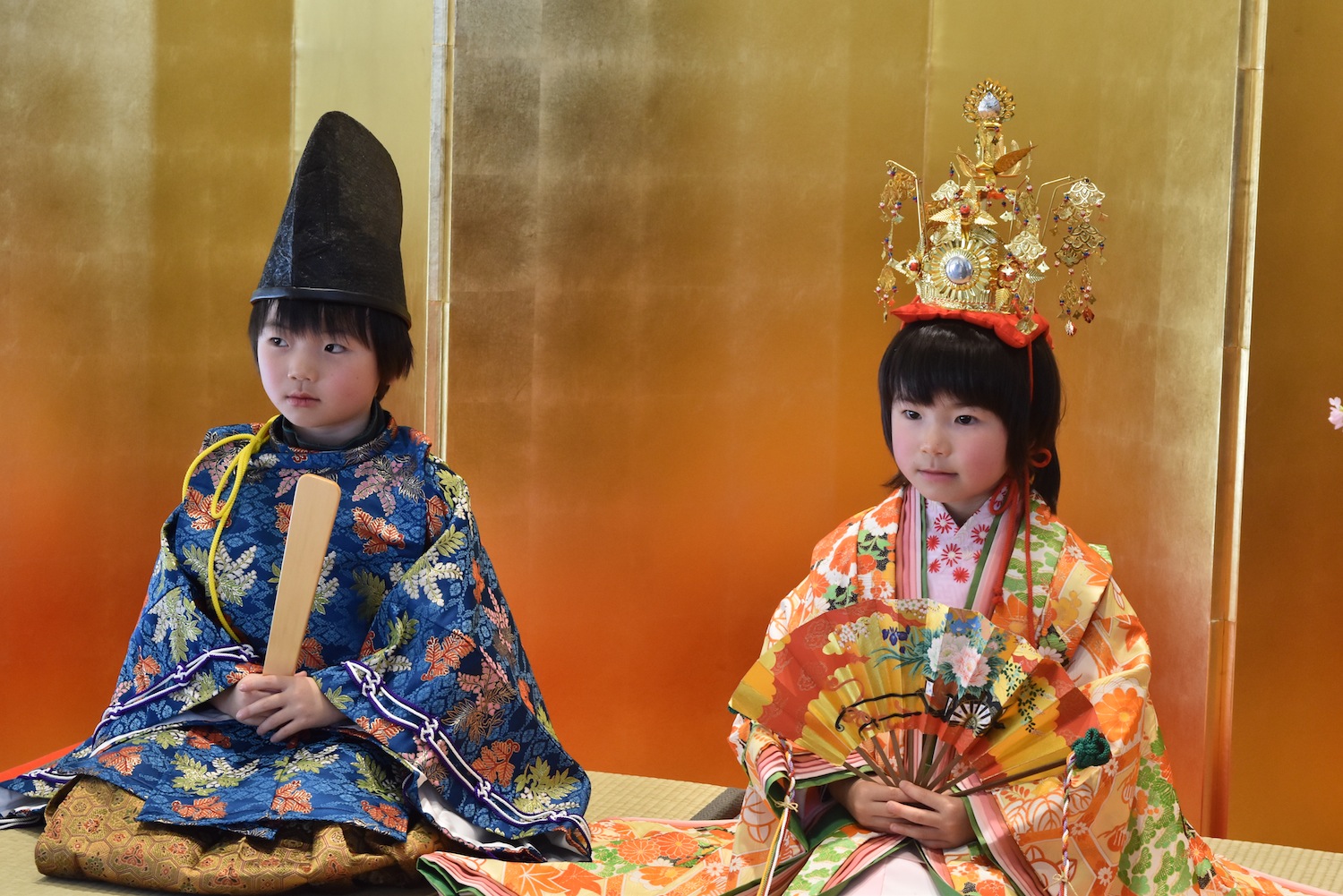 We transform ourselves into hina doll which small friend has a cute.
Souvenir picture comes out, too. Please come in whole family!
(this ※ Events completely needs reservations. We cannot jump.)
★. . 0 ..+ ..* *. ★. . 0 ..+ ..* *. ★. . 0 ..+ ..* *. ★
And 24th [spring waiting music festival 2019] 
Holding simultaneous in friendly plaza hall.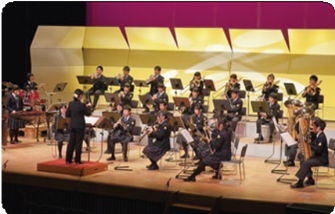 16 groups of various genres appear from the prefectural inside and outside
It is hot music festival.
As it is free to do no charge for admission comings and goings,
Please see casually.
With performer, let's swell in wonderful music.
(as for performer nitsuiteyao inquiry of music festival 
 To Kawanishi-machi friendly plaza TEL.0238-46-3311)
★. . 0 ..+ ..* *. ★. . 0 ..+ ..* *. ★. . 0 ..+ ..* *. ★
Fun annual in this season when spring is long in coming
 Harumachi Market
Map of friendly plaza this (google map)
We look forward to your coming heartily.
2019.01.16: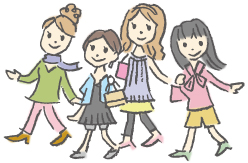 Sightseeing information search
Welcome to the Yamagata Prefecture