News of in spring awaiting city
A Happy New Year!
We will tell about sightseeing information of Kawanishi-machi this year.
Thank you for your cooperation.
By the way, it is guide of winter Events <in spring awaiting city> which became annual!
<Date and Time>

From Saturday, February 23, 2019 to 24th Sunday

From 10:00 a.m. to the afternoon about 4:00 venue Kawanishi-machi friendly plaza

Events contents

(we refer to Details separately)

Workshop which is pleasant shop which is pretty good shop

26 stores in two days wait impatiently for spring

We gather and sell to friendly plaza.

<attributive quality> to be available only here

Attachment inevitable <handmade accessory> is varied.

Come by all means with your friends.

We introduce introduction of shop later in HP!

<we introduce even Twitter>

Simultaneous holding

February 23: "Hina doll as for me"

    [reservation required system starts reception desk over telephone from January 15]

 ※Reservation of girl was full and we accepted and were finished on January 22

February 24: "In spring awaiting music festival"
Details of Events improves little by little later!
Don't miss it!
2019.01.10: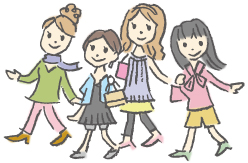 Sightseeing information search
Welcome to the Yamagata Prefecture