Yunohama Onsen (2 days and 1 night) that overlooks excellent sake (brewing) and the Sea of Japan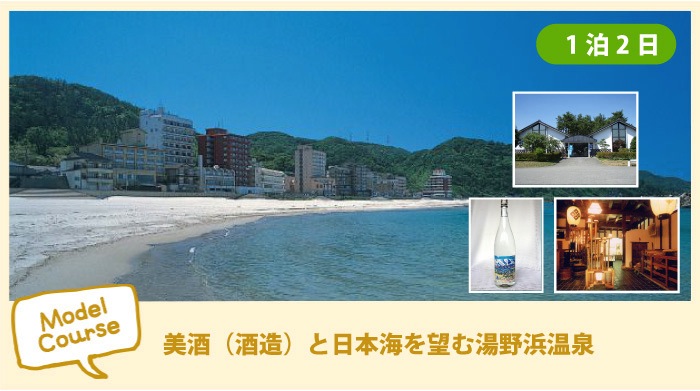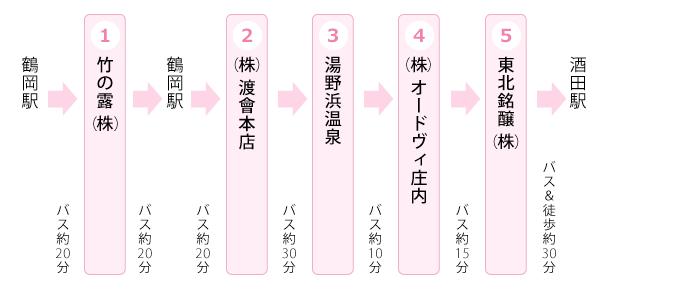 Tsuruoka Station

It is pivotal main stations of traffic. New spot including "Tsuruoka food culture FOODEVER" is born at the station square, too and is spot with many users.
yupoka bus stop → Haguro Yamacho line bus

Dew of bamboo

Please try "liquor" which Dewa San-zan sacred sake Kura built up with Shonai convention Mt. Gassan holy water cultivation rice without the "dew of bamboo" of origin added flavor in the course of the brewing by all means. We hold visit twice a year.
Tsuruoka Station bus stop → Tsuruoka line bus

Tsuruoka Station

We get meal and shopping break in front of Tsuruoka Station. Please spend time friendly. ※It is recommended to have lunch.
Bus stop in front of large mountain cottage Bank → Yunohama Onsen line bus

Watarai Head Office

Took in with tradition of 390 years and new technique; "is liquor." We can observe museum for 100 yen except period for New Year holidays.
Yunohama bus stop → Yunohama Onsen line bus

Yunohama Onsen

It sees the Sea of Japan from room, and it is recommended popular accommodation that expects sunset. It is full of families in the summer to the sea as it is immediate. There is accommodation which comprised outdoor bath of superb view.

Hamanaka bus stop → shudenkoryokokoko comes; bus

Eau-de-vie Shonai

We are particular about three pieces of thanks ooshi prefectures in Wed of blessing, and, as for the product rata "liquor" visit, reservation is necessary for Nov from Feb.
※When as visit is from 10:00, is the current bus time; of 30 minutes stake wait, and have time.
Side bus stop of Shimosaka → koryokokoko comes; bus

higashikitamei*

It is sake brewery famous for "the first grandchild". Please try "liquor" cooked using natural lactic acid bacterium. We do visit from the end of January to Nov.
※When rather late lunch is served (ten minutes) to Route 112, there are convenience store and restaurant. ※The next bus is the last bus of the day.
Sakata Station bus stop → koryokokoko comes; bus

Sakata Station

Station is traditional quiet atmosphere.

2018.12.14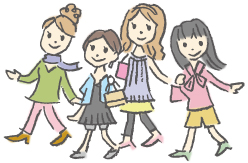 Sightseeing information search
Welcome to the Yamagata Prefecture