News of stop between the timetable & "nagaikurun" of "mawarun" winter winter season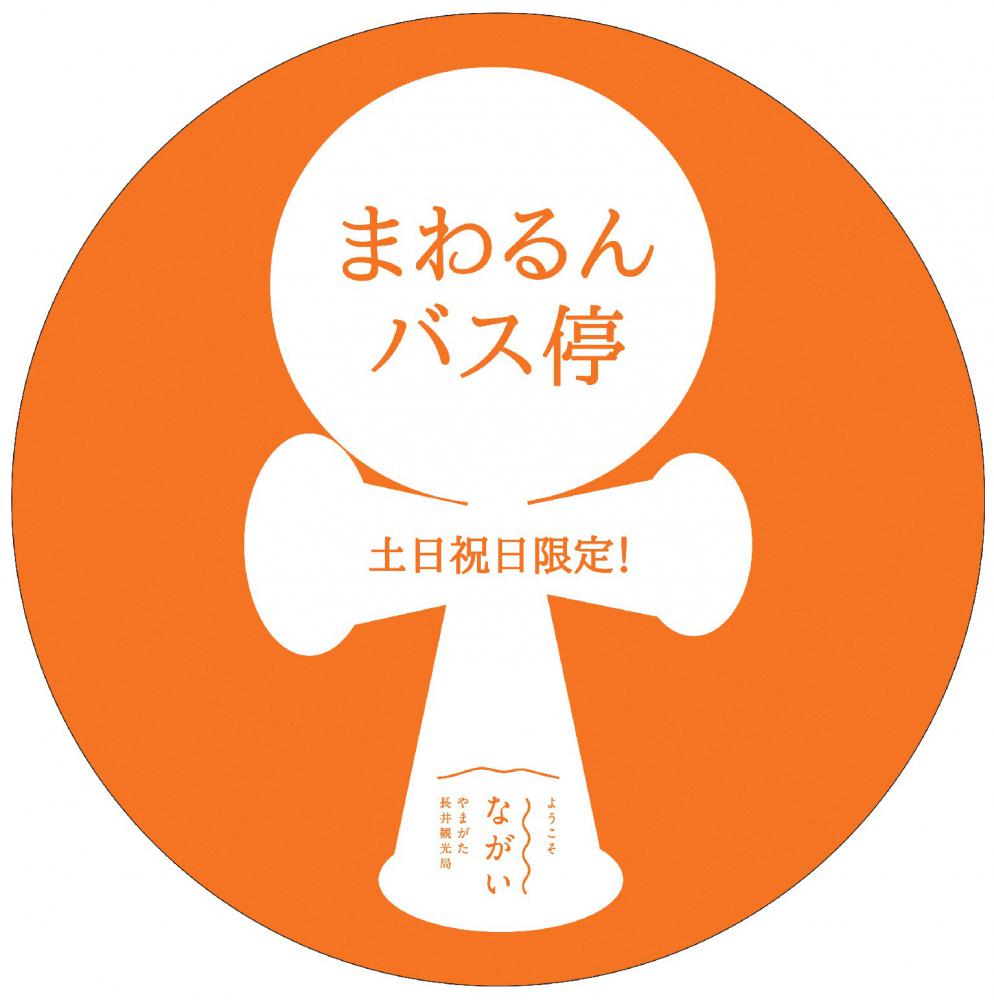 Saturdays, Sundays, and holidays-limited free sightseeing circulation bus "turn around"!
As winter timetable started, please confirm.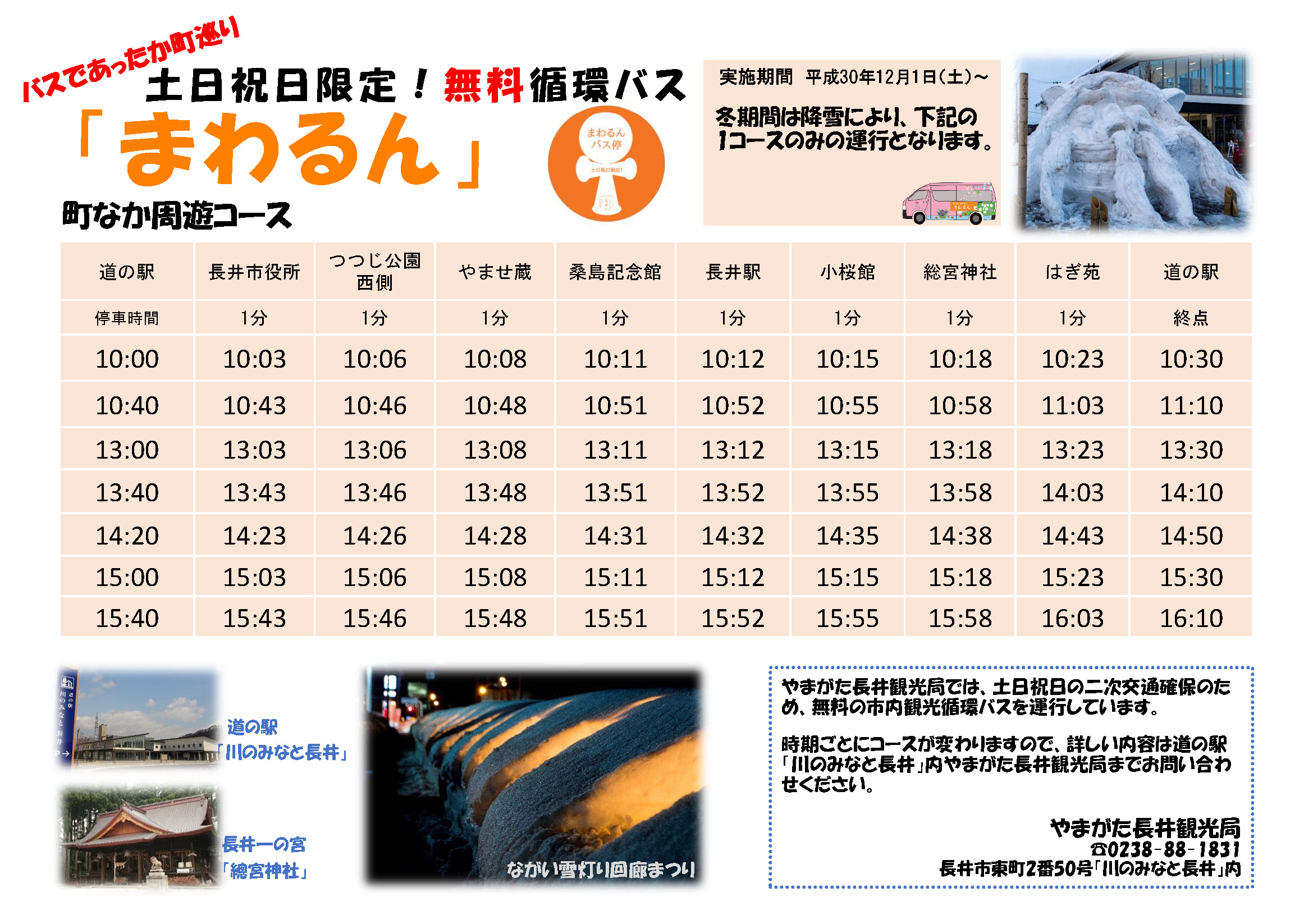 We download PDF in image click
The winter season becomes service only for downtown tour Courses.
Seasonal ... which hesitates about becoming cold, and going out outside
Please use thought when we want to look around downtown that wore snow covering!
The year-end and New Year service
It travels as usual on Sunday on Saturday, December 29, 30th.
There is no service of from Monday, December 31 to Thursday, January 3.
The beginning of the year travels from Sunday on Saturday, January 4, 5th, and it reopens.
Free rent-a-bicycle
Long
Interval becomes closed in the winter season
We are going to reopen in the next season from the middle of April.
It may be mixed up by the snow situation.
Detailed contents
Information counter in Roadside Station "all and Nagai of river"
Or please contact [the Yamagata Nagai sightseeing station].
The Yamagata Nagai sightseeing station TEL: 0238-88-1831
2018.12.01: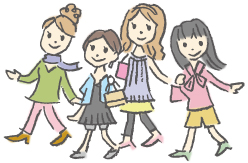 Sightseeing information search
Welcome to the Yamagata Prefecture