Furusato Museum Rotating Exhibit:"Welcoming the 150th Anniversary of Mineichiro Adachi's Birth" and "Yamanobe Joruri Theatre Puppet Exhibition
Great man, Dr. Mineichiro Adachi whom Yamanobe-machi produced makes an effort for world peace as diplomat before and after World War I and is sung with "world conscience". We will deal with the birth 150th anniversary next year.
As the play vent exhibition, we display precious document or photograph on oldness and museum north Kura the first floor mainly on early childhood of Dr. Mineichiro Adachi.
In addition, on north Kura the second floor, we display many doll and clothes of "Yamanobe puppet ballad drama play" appointed in cultural assets of town.
Please see by all means at this opportunity.
For "the Mineichiro Adachi birth 150th anniversary" "Yamanobe puppet ballad drama play doll exhibition"
 Date and time, from Saturday, November 3, 2018 to Saturday, December 22
          ※Monday, holiday closing
 Time, from 10:00 a.m. to 4:00 p.m.
 Place, oldness and museum north Kura the first floor, north Kura the second floor
 Admission charges, 200 yen for adults, student (more than high school student) 100 yen, child (elementary and junior high school child student) 50 yen
 Reference, Yamanobe Town Furusato Museum [TEL 023-664-5033
2018.11.20: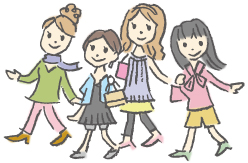 Sightseeing information search
Welcome to the Yamagata Prefecture