[Oe-machi] About traffic to Kotera Kosen
Gate of prefectural road Route 27 to swamp ~ Oisawa Tunnel ~ Oisawa basis of Oe-machi larger section of a village field is closed from November 6 for period in the winter season.

From Oe-machi side to old temple as cannot pass,
We hope that we have you pass from Nishikawa-machi side to old temple district.
(we plan gate opening at the thaw time of next year)
In addition, town road rich person Mori line, Jintsu-kyo Gorge connecting line, old temple line, old temple starting point of a mountain climb line become the closure for the winter season from November 9, too.
For more information, look here.
Contact
Person in charge of Oe-machi government office construction water supply section Administration
TEL 0237-62-2116
2018.11.08: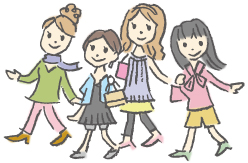 Sightseeing information search
Welcome to the Yamagata Prefecture