[Oe-machi] About suspension of traffic of Jintsu-kyo Gorge Promenade
[about suspension of traffic of Jintsu-kyo Gorge Promenade]
Collapse of the large-scale earth and sand is confirmed in Jintsu-kyo Gorge Promenade (a part of town road old temple Jintsu-kyo Gorge line) in April, 2018 and is closed to traffic about Jintsu-kyo Gorge Promenade (sections from waterfall Maeyama-mura open space with the trees and plants rest-in-peace pagoda to old temple dam) entirely now.
In addition, suspension of traffic until the second coming year is expected to restore, and to construct.
We cause people that colored leaves, the fresh green of Jintsu-kyo Gorge was looked forward to trouble very much, but would like one of understanding cooperation.
2018.10.15: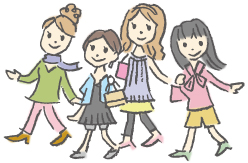 Sightseeing information search
Welcome to the Yamagata Prefecture