Shinsoba is absorbed in Taisho romance in Ginzan Hot Springs and side way to drift (2 days and 1 night)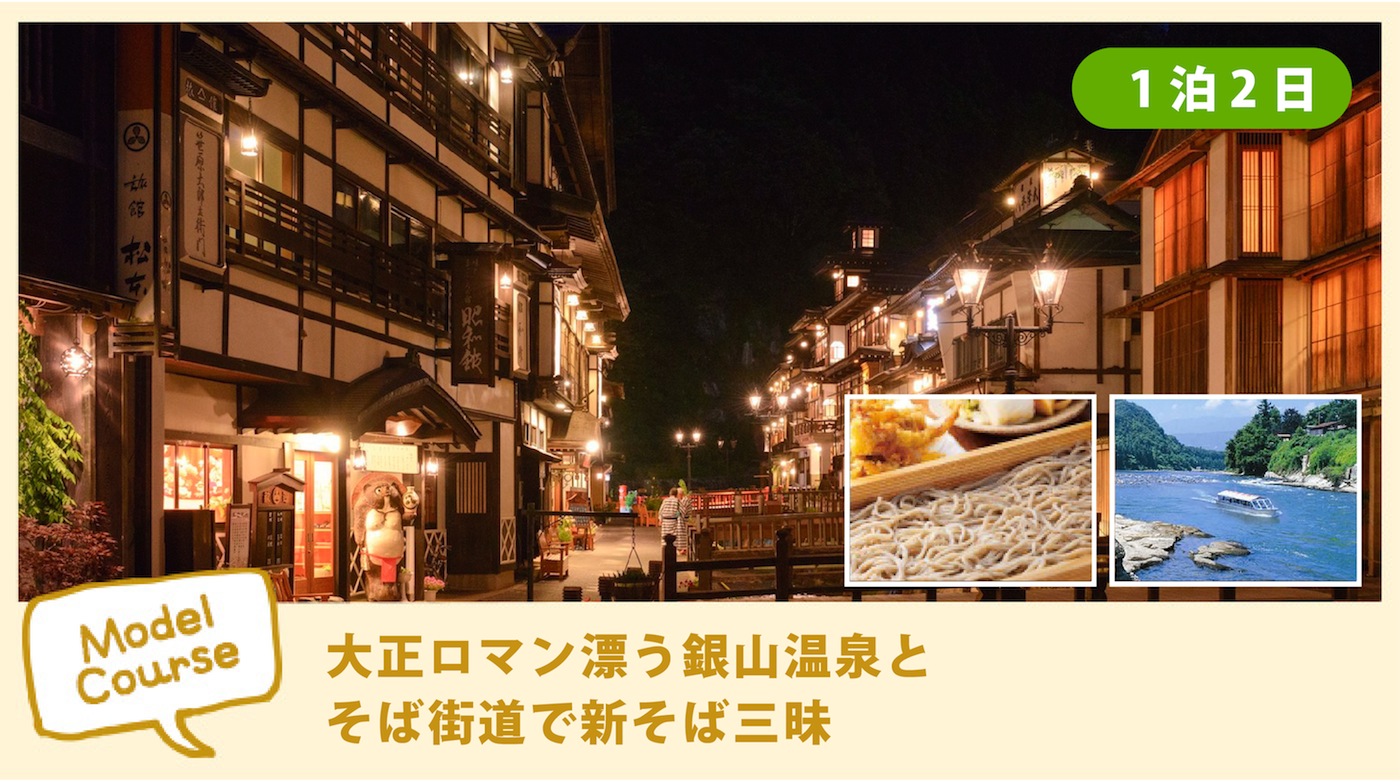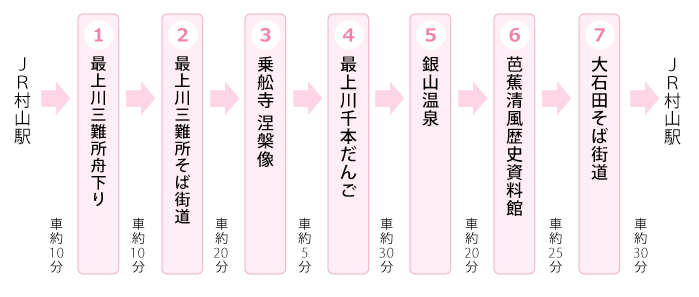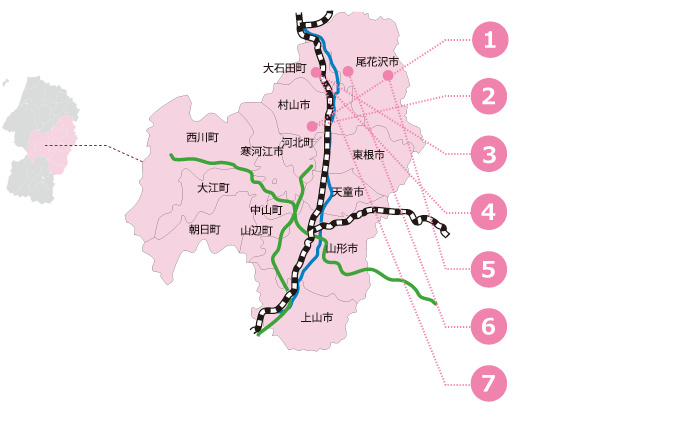 JR Murayama Station

"JR Murayama Station" where the starting point of trip is Yamagata Shinkansen stop

Boat tour of the 3 perilous spots of the Mogami River

As for "go point, three shallows, falcon," flow is sudden, and three difficult places were difficult places that were afraid of in the times when Mogami River water transportation prospered by boatman, but can enjoy ship descent with thrill now.

3 most dangerous spots in Mogami River (river rafting) side way

The outskirts are dotted with noodle shops with feelings each. It is one of the pleasure to look for noodle shop where is good to oneself. Please enjoy fragrance and eminent drinkability of Shinsoba.


jo*ji**zo

We were said to be product of Kyoto master craftsman of Buddhist image, and were cost pittance in 1694 (Genroku 7). We are carved carefully in detail while being size more than 2 meters and are rare in the whole country.

Mogami River 1,000 dumpling

A lot of Gifts such as special product of each place in Yamagata Prefecture and seasonal fruit, selected industrial art object is had. Please appreciate original ice cream by all means!


Ginzan Hot Springs (accommodation)

Ginzan Hot Springs that Taisho romance drifts in accommodation for the first day. Gaslight, please enjoy town walk in dusk to burn.


Basho Seifu History Museum

Basho visited Seifu Suzuki of "Oku-no hosomichi" journey Obanazawa and we stayed long and healed fatigue of trip. We built this museum next to Seifu Suzuki's house trace who was merchant's family, and convey figure of terminal house in the town in now in the Edo era. Display collects things about the history and living of Obanazawa mainly on "Oku-no hosomichi" relations.


Oishida side way

When you have lunch on the second day in Oishida side way? Shinsoba to taste with atmosphere that was different from three difficult place side ways again is also good.


2018.10.01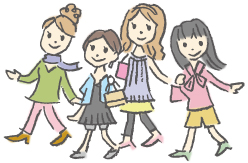 Sightseeing information search
Welcome to the Yamagata Prefecture