[Oe-machi] Cover classic car & old cityscape in; 2018
Of October 8 Monday (holiday) holding "classic car & old cityscape in cover 2018" poster flyer was completed (^^♪
(^^) which comes by PDF downloading
This↓↓
H30. classic car flyer list. pdf
The H30. classic car flyer back. pdf
"Classic car & old cityscape in cover 2018"
Date October 8, 2018 Monday (holiday) 
Time from 10:00 to 15:00 (rainy weather decisive action)
According to place Aterazawa, Oe-machi Haramachi, alley, inner town
Deadline for participation vehicle application until Friday, September 14.
Participation application, written oath. pdf
Contact Oe Town Sightseeing Product Association (the Oe merchants tax hall).
TEL 0237-62-2139 (weekdays from 9:00 to 17:00)
2018.09.10: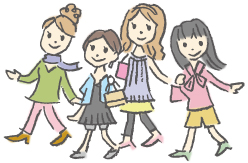 Sightseeing information search
Welcome to the Yamagata Prefecture