From Kawanishi-machi! How is the making of miso with deep red soybean?
Speaking of special product of Kawanishi-machi, it is so! It is "deep red soybean".
If it is native species featuring rich flavor, but makes miso with such a "rouge soybean"...It looks delicious!
By living promotion mechanism of Yamagata village, we planned experience made with miso using this deep red soybean.
It is said that we are suitable for the making of miso most at cold time. With handmade miso not to use preservative, sweetener for, it is about time when in autumn from summer, and the making of this miso becomes ready to be eaten only using soybean, ricemalt, salt.
We offer local cuisine and experience that utilized farm village resources in Kawanishi-machi, and "we do in river, and lecturer is of tourism". On the day we can learn about the making of miso while having river, and interchanging with all of tourism happily.
Has handmade miso lost familiarity now?
Miso which we cooked by oneself looks delicious! How about letting you say family and friend, yu including close member, and participating?
== = = = = = = = = = = = = = = = = = = = = = = = = = = = = = = = = = = = = = = =
  Experience made with deep red soybean miso
   <Date and Time> Sunday, February 17, 2019
   <Time> From 9:30 a.m. to noon (plan)
   <Location> Kawanishi-machi interchange building "aiparu" cookhouse, meeting room
      Kawanishi-machi, Higashiokitama-gun, Yamagata larger section of a village Yoshida 4690 former: Kawanishi town second junior high school)
   Admission 1,000 yen (we include 2 kg of handmade miso.)
      ※It is one share of 1,000 yen (2 kg) about additional hope, but it becomes just around five shares per one on account of the materials.
   Thing in a Buddhist image's hand: Container to put triangle bandage, apron, miso in
   The deadline: Tuesday, February 12, 2019
One where participation is hoped for apply for matter necessary for top application of this page after mention at the following.
  Living promotion mechanism of Yamagata village
   Telephone: 0238-54-3006 (charge: Inoue)
    Email: info@satonokurashi.jp
== = = = = = = = = = = = = = = = = = = = = = = = = = = = = = = = = = = = = = = =
2019.01.21: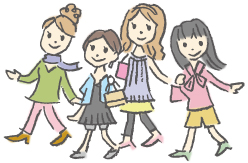 Sightseeing information search
Welcome to the Yamagata Prefecture