Sagae Festival
With Yahata, Sagae Miyamae Sun Festivals (9/14) as a start, various Shinto ritual, Events are held.
Giving glory to the finale of course "festival of mikoshi" (9/16)
"soiyasoiya!" no shout that "we come, and where has dark where!" echoes at night of Sagae.
■9/14 Yahata, Sagae Miyamae Sun Festivals, let go society (the assistance top) 11:00 ~
■9/15 Sagae Hachiman shrine Annual Festival 14:00 ~ 
■9/15.16 Yakko(Samurai servants) procession, horseback archery dedication (ancient rite, product trial), Reclining dragon drum procession.
■9/14 Sagae MEAT de MEET (mitodemito) 17:00-21:00 
■9/15 is good! Gourmet Festival new plan! 11:00-20:00
■Festival 17:00 ~ of 9/16 Talent festival in our city 11:30 ~, the 36th mikoshi
Please see Sagae mikoshi society HP in detailed contents, time for festival of mikoshi.
※Around Sagae Hachiman shrine, city hall, Sagae Station becomes traffic regulation on around Sagae Station, 16th for 14.15 days. I apologize for the inconvenience, but please cooperate.
2018.09.06: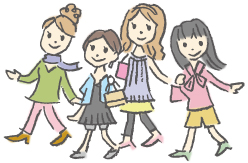 Sightseeing information search
Welcome to the Yamagata Prefecture