[version starts in winter autumn!] The weekend is news of Farm lunch in Yamagata
They take delicious thing in ~ Farm and eat, and both heart and body are beautiful! ~
"On the weekend Farm lunch in Yamagata"
 "On the weekend Farm lunch in Yamagata" which is performed in each Farm in Murayama area of Yamagata Prefecture.
 It harvests discerning delicious vegetables and fruit which put great deal of effort, and were brought up by oneself, and it is popularity plan of the powerful charm to be able to eat in the most delicious timing!
 Version is performed secondary to version in winter autumn on Saturdays, Sundays, and holidays of from Saturday, October 6, 2018 to Sunday, March 31, 2019 in summer carrying out from July. 13 Farm of Murayama area participates this time, and vegetables and fruit such as Japanese yam, Brussels sprouts, bud of cod wait for everybody in apple, pear, broccoli, the winter season including cauliflower in fall.
 As it becomes plan that can enjoy Farm casually, please participate with friend and family!
Holding time and Location:

It depends on each Farm

Admission

It depends on each Farm

Details information:

Please confirm with this flyer (6.2MB, pdf file).

Access:

By each Farm (become meeting, movement by car)
※ We do not perform guidance in public transport.

Parking lot:

Available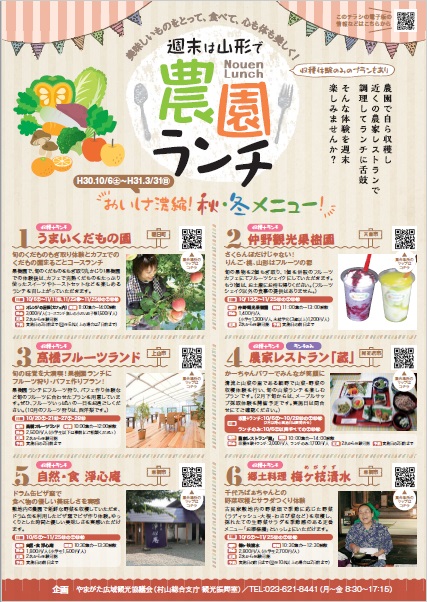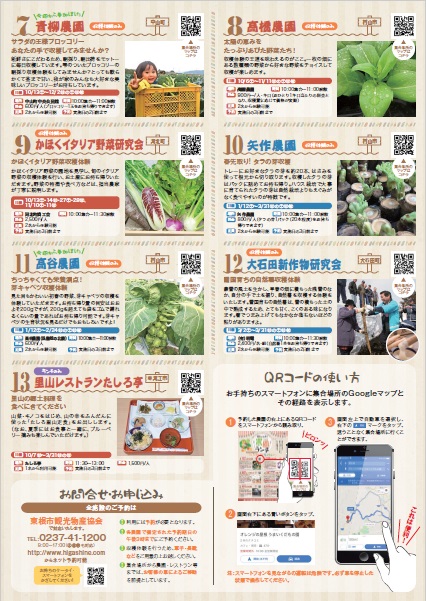 2018.09.26: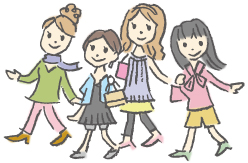 Sightseeing information search
Welcome to the Yamagata Prefecture