The opening situation of Tohoku Chuo Expressway
Tohoku Chuo Expressway is connected now from metropolitan area to Takahata, Nanyo IC,
"Takahata, Nanyo IC - Yamagata Ueyama IC" is going to be opened "Higashine IC - Higashine north IC" by the end of 2018.

In this way, Higashine north IC is connected on one expressway from metropolitan area, and Yamagata Prefecture becomes more immediate.

Use Tohoku Chuo Expressway, as for dainty food, excellent sake and hot spring, the history, the culture,
Please thoroughly enjoy Yamagata of a lot of highlight!





(reference) Yamagata prefectural government office homepage "opening situation + seasonal sightseeing, Events information of Tohoku Chuo Expressway"
URL: http://www.pref.yamagata.jp/ou/kendoseibi/180001/koho/tohoku-chuodo.html

※You can see from the following QR cord.

2018.08.24: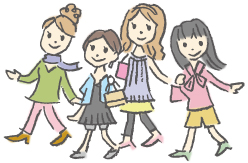 Sightseeing information search
Welcome to the Yamagata Prefecture