Nagai-shi appears on television! (local) ※It became change in schedule!
It is at the climax in the summer!
It is gourmet in summer of Buddhist ascetic greens and Roadside Station of Nagai with full of stamina,
Sightseeing with full of cool air pays attention very much!
As you are broadcasted by 2 following programs, look at one to live in Yamagata Prefecture by all means!
1.YTS (Yamagata TV) "YTS gojidasu"
 <Date and Time> Monday, August 6, 2018 from 18:15 to 18:55
2.NHK Yamagata "yamamaru"
 <Date and Time> Tuesday, August 7, 2018 from 18:10 to 19:00
 ⇒We were changed on Wednesday, August 8!
Contents of program are fun that they see!
Check it out!
2018.08.07: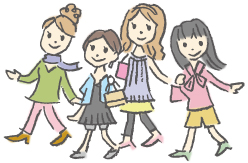 Sightseeing information search
Welcome to the Yamagata Prefecture