It is enjoyment Sun return trip in Japanese Geopark, Tobishima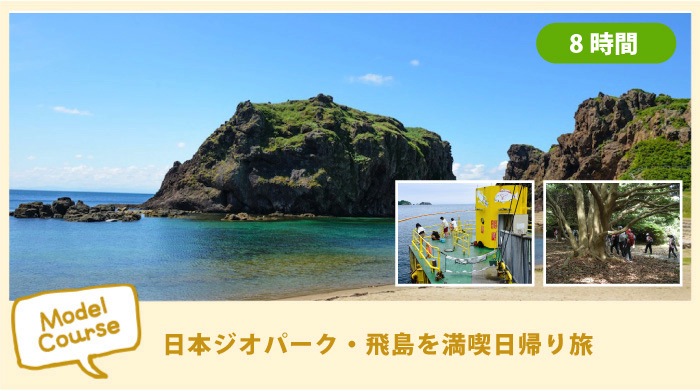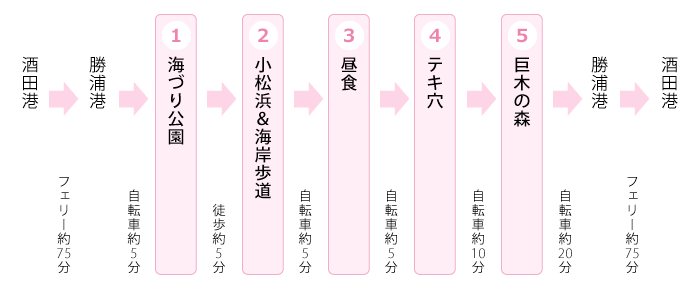 9:00

Sakata Port

Doorway of the sea of Yamagata Prefecture. As "seafood donyatobishima" in site is open from 7:00 a.m., it is recommended as breakfast, yushokutoko. There is large free parking lot.

It is 75 minutes by ferry

10:15

Katsuura Port

Tobishima is top of bottom of the sea Mountains extending to the north and south in the Sea of Japan. Ejections which gushed out of volcano of the bottom of the sea long long ago more than 10 million years will pile up now and are island that we are sharpened, and there was in wave and wind and rain while it swells later. People can enjoy approximately 10km, road distance of the north and south by approximately 4km and walk and cycling. Next, there is pier of ship in free sightseeing bicycle rental place.

It is five minutes by bicycle

9:30

sea zuri Park

From fishing pier, even beginner can enjoy fishing in peace and can observe fish gathering around state and bait of the bottom of the sea from underwater observation room. As rental of fishing tackle, sale of bait go, it is OK empty-handed.


It is five minutes on foot

The small Matsuhama & shore sidewalk

Next walks; and to small Matsuhama. There is beach such as private beach of emerald green and can look at swimming fish close. It is totally mammoth on the shore sidewalk which passes through the beach, and spreads out? na "mammoth rock" is popular spot of shooting.


It is five minutes by bicycle

Lunch

It is chin, please enjoy taste of here including "be not crowded which cuttlefish does not drink" which "island curry" using potato can buy together with ramen which we fully used (flying fish stock) for, fresh marine products only in Tobishima-limited ice and Tobishima.

It is five minutes by bicycle

Beefsteak hole

There is one of the wonders "beefsteak hole" of Tobishima when we advance to the east along shoreline. Human bone and earthenware vessel of 22 people are discovered from the depths of hole in 1964. We became clear with thing of the Heian era, but the cause of death is not yet elucidated why you lived that there is person there and hides. ※When you enter inside, please be careful enough as step is bad.


It is ten minutes by bicycle

Mori of huge tree

Northern limit of Machilus thunbergii and Tobishima which is said. Huge tree of Machilus thunbergii and Japanese red pine more than 4 meters is seen among them the trunk circumference.


It is 20 minutes by bicycle

Katsuura Port

We return rent-a-bicycle and we purchase Gifts of specialty of island and depart.

It is 75 minutes by ferry

Sakata Port

Thank you.

2018.08.03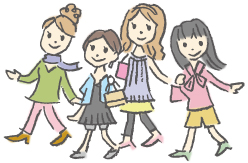 Sightseeing information search
Welcome to the Yamagata Prefecture