Summer vacation (get and back in a day) of adult enjoying nature of Murayama with eyes and tongue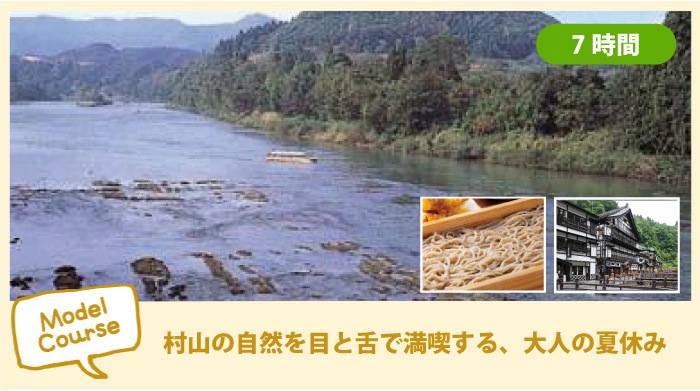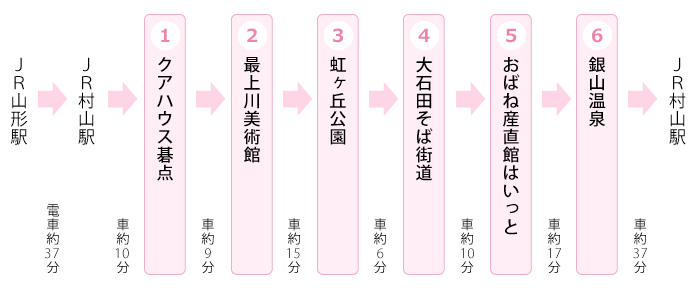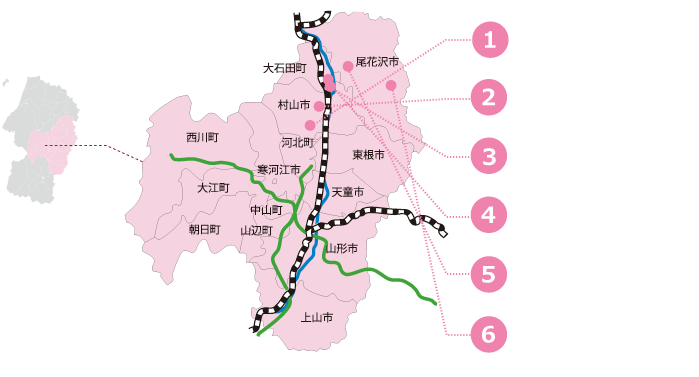 It is 37 minutes by train

JR Murayama Station

Yamagata Shinkansen stop. There is rent-a-car shop at the station square.

Goten health facility

We can enjoy open-air bath, large communal bath, bedrock bath (day before reservation required) flowing constantly from the source to look at Mogami River.
Day trip bath 400 yen bedrock bath ha 600 yen belonging to.

It is nine minutes by car

Mogami River Museum

We display work of Keiji Mashimo about Mogami River for life. It is on hill overlooking Mogami River under eyes. Coffee to drink in lounge which can look at great meandering department of river (Oyodo) is particular.

Nijigaoka Park

We can overlook Mogami River which flows while meandering from observation deck on sheer cliff close.

Oishida side way

Oishida side way where local popular shop affects. Person having a lot of stomachs is scree in walnut dumpling and green soybeans nozundandangoo call with "1,000 dumplings" of four minutes by car.

Spring direct marketing building haitto

Sampling of Obanazawa watermelon having just finished being produced in selling directly to the consumer place and shopping
Watermelon sale until about August 21. TEL: 0237-22-1515

Ginzan Hot Springs

Town of hot water of Taisho romance. There are public bathhouse and footbathing, too. We start Hanagasa Odori (dance) at 8:30 p.m. on bridge every Saturday from May through October. 

2018.08.03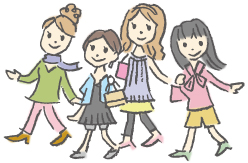 Sightseeing information search
Welcome to the Yamagata Prefecture