Under sudamari ice, Yamanobe local chipped ice release!
- PDF file [201807110505 .pdf]


Season of chipped ice came over this year!
We are selling summer constant seller "sudamari ice" of Yamanobe-machi and "Yamanobe local chipped ice" at 8 stores (as for sudamari ice 7 stores) in the town block.
Vinegar fell silent to chipped ice such as strawberry syrup and was able to write (vinegar soy sauce) as "sudamari ice". Vinegar falls silent, and (vinegar soy sauce) takes favorite quantity using thing which put leaf of cedar in bottles such as ciders. It is traditional taste that has been eaten in old days from (early period of ~ Taisho era in the latter half of the Meiji era) in Yamanobe-machi.
Chipped ice of source which "Yamanobe local chipped ice" was apple, rafuransu, Sankurambo of Yamanobe product, and was made. One which rotates around as various, and compares, and competes in taste such as kind and how to hang sources handling at each store, how to use, topping of yamabe milk jam is recommended♪
In Yamanobe Nara, please appreciate summer-limited taste.
2018.07.11:
Reply: Taste circulation
samyu
I make you feel unpleasant and am very sorry.
We hold information sharing with participation store and, about contents which you pointed out, will keep alive as refinement in the future.
Will turn on in future from now on as will wrestle to be able to tell many of you about charm of fruit from town more; fall silent, and would appreciate your favoring ice, local chipped ice.
I am sorry.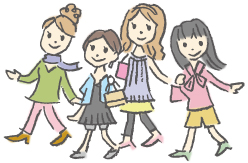 Sightseeing information search
Welcome to the Yamagata Prefecture