We visit living of safflower merchants (get and back in a day)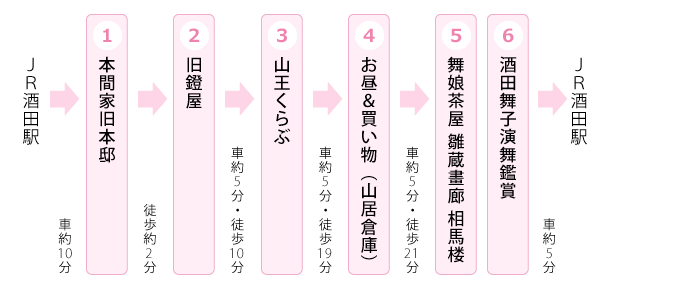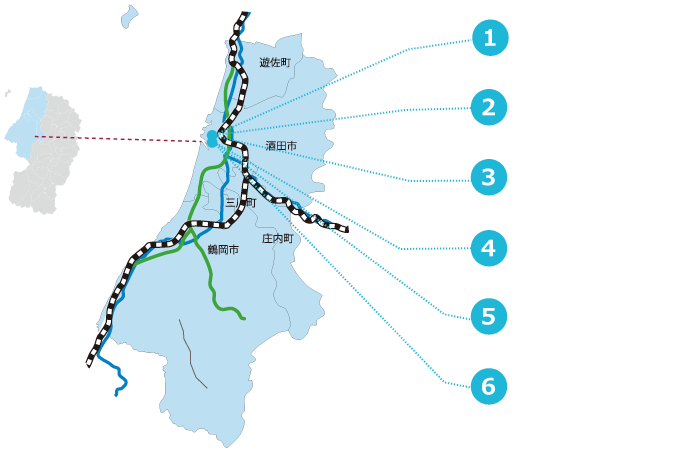 10:10

Former Main Residence of Honma

Architecture that merchant's family structure is united with the samurai house style that is rare nationwide with crosspiece tile-roofing one-storied house Shoin-zukuri. We thought about it being possible now and carried out, the Honmas "moved forward with town" depending on the time as motto and ticked away the history.

It is two minutes on foot

Kyu Abumi-ya [Former Residence of Abumi-ya Family]

Shipping agency "stirrup shop" on behalf of Sakata took big role of Sea of Japan marine transportation of the Edo era. We are told that house becoming country designated historic spot was rebuilt just after big fire of (1845) in 1845, and, with typical Machiya structure of "ishiokisugihi*okukon" used widely in Shonai district at the time, life at the time can call.

5 min by car       It is ten minutes on foot

Sanno Kurabu

In spite of being well-established restaurant "Sanno kurabu" proud of formality of building to in 1895 leaving the appearance, in member of a group housing part, the tokonoma every each room, it is superior design that used choice wood abundantly. In hall, there are display area mainly on the times when it did well with goods-carrying merchant ship and permanent construction exhibition room of umbrella fortune of the Japan's three biggest hanging decoration.

5 min by car       It is 19 minutes on foot

12:00

lunch & shopping (Sankyo Warehouse)

It is U.S. storage warehouse built in 1893. We convey the history of Sakata that did well as outport of rice in now, and Shonaimai history museum is added sightseeing in Sakata-shi product building "Sakata Yume-no-Kura" in site.

5 min by car       It is 21 minutes on foot

13:45

maimusumechaokuhinazo*rosouma*

Soon after having been destroyed by fire by big fire of Shonai great earthquake disaster of 1894, "Soma shop" which was restaurant which represented Sakata from the Edo era was built around storehouse where they remained, and, in November, 1996, we were appointed by registration cultural assets building of country. In addition, there is display such as hina doll or antique which we took home with us from the upper part, and state that culture at the time was influenced by understands.

14:00

Mai Sakata daughter dance appreciation

(we dance every day from 14:00 and, except kyu*nichi, appreciate)
When business with goods-carrying merchant ship was prosperous, dance daughter culture came from Kyoto. We become Mai Sakata daughter and can appreciate fascinating dance now.

2018.07.09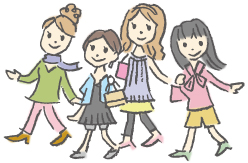 Sightseeing information search
Welcome to the Yamagata Prefecture