Until get into boat from safflower culture experience ~ flower knob; ~ (2 days and 1 night)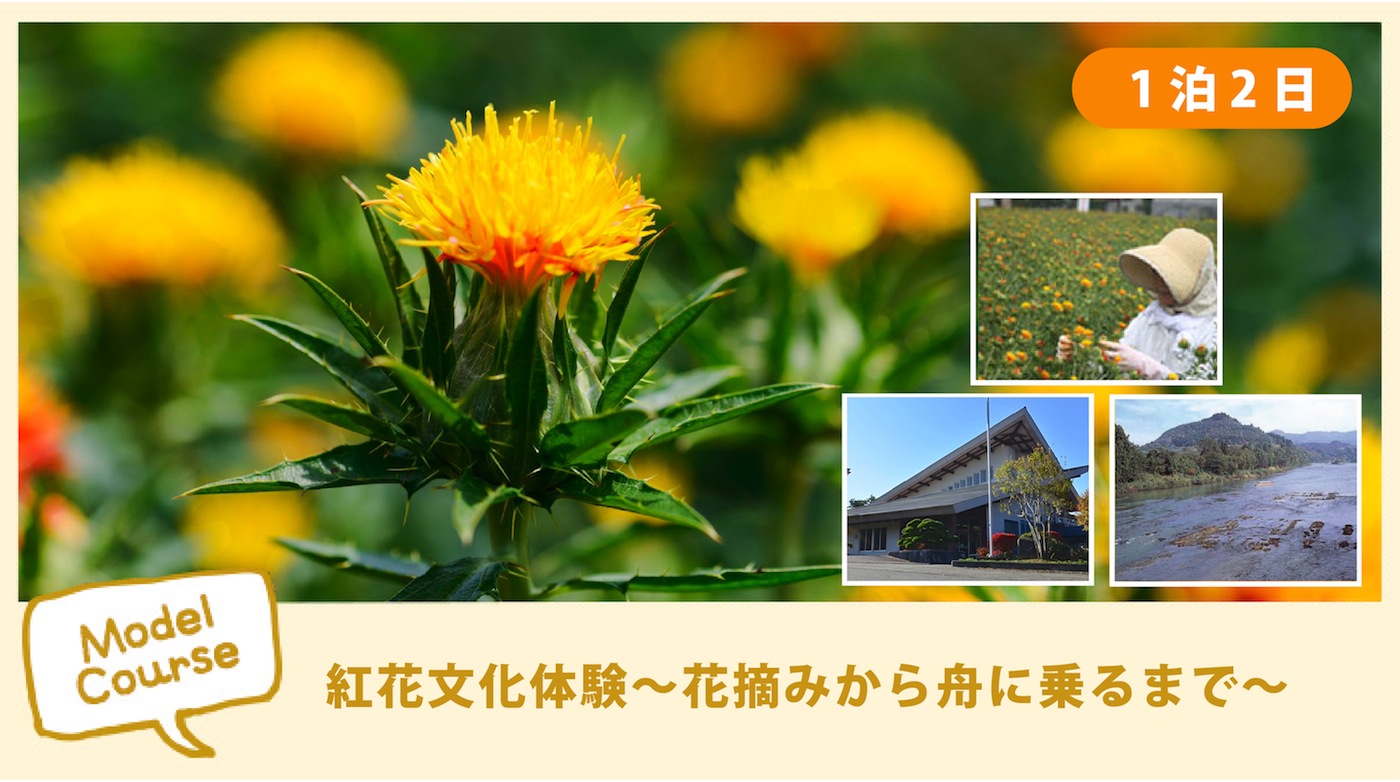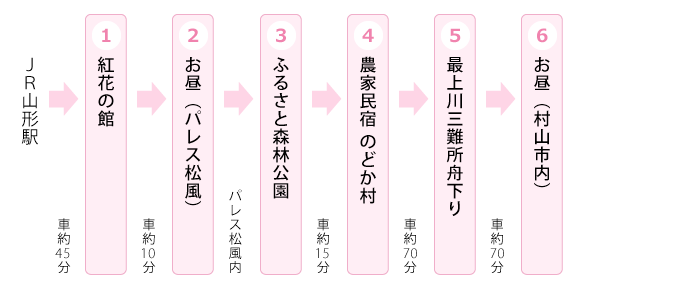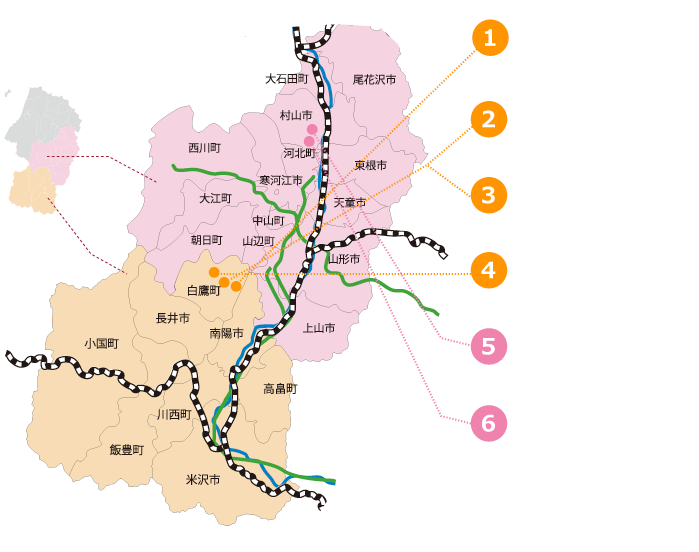 Hall (Shirataka-machi) of

10:45

safflower ※Advance reservations

(safflower knob experience around 30 minutes, advance reservations)
It is experience-based interchange building that rural living including safflower knob and Safflower Dyeing can experience. It is made with dried flower and prepares for safflower sake making, Hanagasa Odori (dance), natural observation, original experience. (Reservation required)

12:00

noon (palace sound of boiling water in a teakettle)

(deep red lunch 7/1 ~ 31, advance reservations)
The hot spring accommodations in Shirataka-machi. We can overlook Shirataka-machi from extensive large communal bath. At restaurant in hall, we provide lunch using safflower.

The palace sound of boiling water in a teakettle

Oldness and Shinrinkoen

In Park adjacent to palace SHOFU, we have child play while coming in contact with nature at ease, and adult can enjoy golf and tennis.

16:00

farmhouse guest house quiet village (Shirataka-machi, accommodation)

The experience-based accommodations using thatched sericulture farmhouse with hearth edge. Making soba, straw work, the making of local cuisine can have various experiences and do business as noodle shop.

9:40

Boat tour of 3 most dangerous spots in Mogami-gawa River (Murayama-shi)

(possible ~ ship descent approximately 50 minutes, advance reservations at 10:00)
We experience Mogami River used for water transportation of safflower while looking at beautiful superb view on room ship from the ship top from go point of Murayama-shi.
We can enjoy "talk with full of dialects of Sendo.

12:00

noon (3 most dangerous spots in Mogami River (river rafting) side way participation shop)

It is 3 most dangerous spots in Mogami River (river rafting) side way with 13 noodle shops consisting of houses of farm village tradition with feelings for material and the skill. We can taste unique soba which we put our ingenuity in.

2018.07.09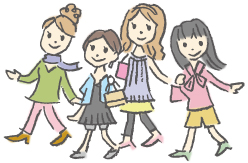 Sightseeing information search
Welcome to the Yamagata Prefecture