News of Saturday, July 7 business hours extension
"Nagai Dance Parade" is held on Saturday, July 7.
Please confirm summary of Nagai Dance Parade from this.
We extend all of Roadside Station river and business hours of Nagai to holding of parade until 9:00 p.m.!
Please use Roadside Station in break dancing dance.
※Please note that order stop of food court is 6:00 p.m.
Let's heap up summer night of Nagai in everybodies♪
2018.07.02: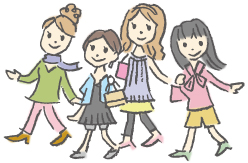 Sightseeing information search
Welcome to the Yamagata Prefecture