[festival of Sankurambo] Sweetfish holder collecting meet
We assume sweetfish "fish of city" in Sagae-shi.
We release sweetfish of clear stream Sogo Egawa all at once!
It is Events which we seize targeting at children who are lower than primary schoolchild and can experience.
We roast sweetfish which we caught on the spot and are eatable.
<Date and Time> Sunday, July 1, 2018
<Time> The first 11:00 ~ second 14:00 ~
Venue: In front of Roadside Station Sagae cherry land tea-ceremony room Linchuan bower
※We discharge by 100 of them into each time and can catch one one.
※Please bring work gloves by all means.
Reference / Sagae-shi Sankurambo sightseeing section TEL 0237-86-2111
2018.06.25: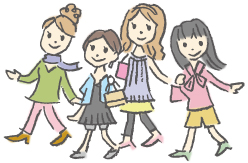 Sightseeing information search
Welcome to the Yamagata Prefecture