Treasure hunt (Asahi-machi) of Cherry picking (Sagae-shi) & town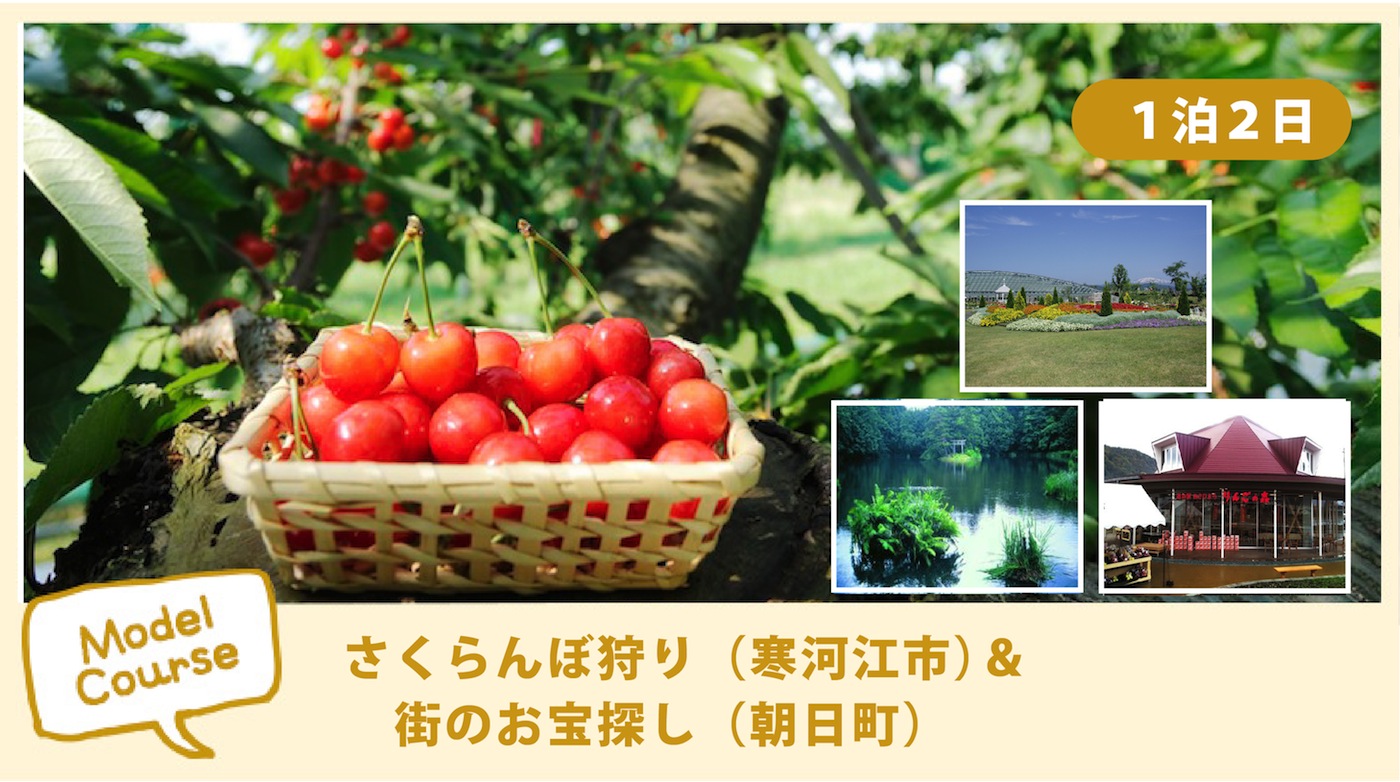 It is 10-15 minutes by car

Cherry land / Sankurambo hall (reception desk)

Sagae-shi proud of the nation's largest scale. We put together in Sankurambo hall at crop time and guide. Cherry land is compound facility with sale or restaurant of Gifts.

Cherry picking

Please enjoy Cherry picking to one's heart's content.
(approximately two hours)

Meal (the Sagae city)

Because Sagae-shi streams so that Mogami River and clear stream Sogo Egawa wrap city area and is harvested a lot high farm products of quality from the fertile land, we can enjoy rich menu from restaurant to sweets shop.
(one hour)

Mogami River oldness and multi-purpose park

It is city park where is under prefectural management which is almost located the south of center, Sagae-shi of Yamagata Prefecture. We make use of location requirements and cultivate fruit trees such as Sankurambo in garden, and people who came aim at Park which can sense Yamagata bodily. There is rare free dog orchid in the whole country.
(from one hour to one and a half hours)

Sagae Onsen (accommodation)

In Sagae-shi, popular among rose baths utilized it at straight production center of rose eminent in the whole country (reservation required). It is dotted with nine accommodations around city area near Sagae Station. Hot spring flowing constantly from the source heals mind and body.

Asahi-machi Eco museum

Eco-museum corner where understands the highlight and charm of town at first sight right "ASAHI treasure chest of waiting." We will look for place where we want to go!
(30 minutes)

Of "waiting ASAHI, looking for treasure chest," let's go!

Example) Kuki Shrine, floating island of Onuma

The making of example) mitsu wax (reservation required), outlook on Asahi nature

It is 15-20 minutes by car

Wait for Roadside Station ASAHI; Mori of / apple

Red roof and building of original octagon reflecting the image of apple of town special product are characteristic. There are sales of agricultural produce and processed products, coffee shop, and tourist information desk on the first floor. The second floor is utilized as a gallery.

2018.06.20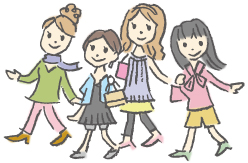 Sightseeing information search
Welcome to the Yamagata Prefecture