Force picture experience (Kahoku-cho) with Cherry picking (Tendo-shi) & dome screen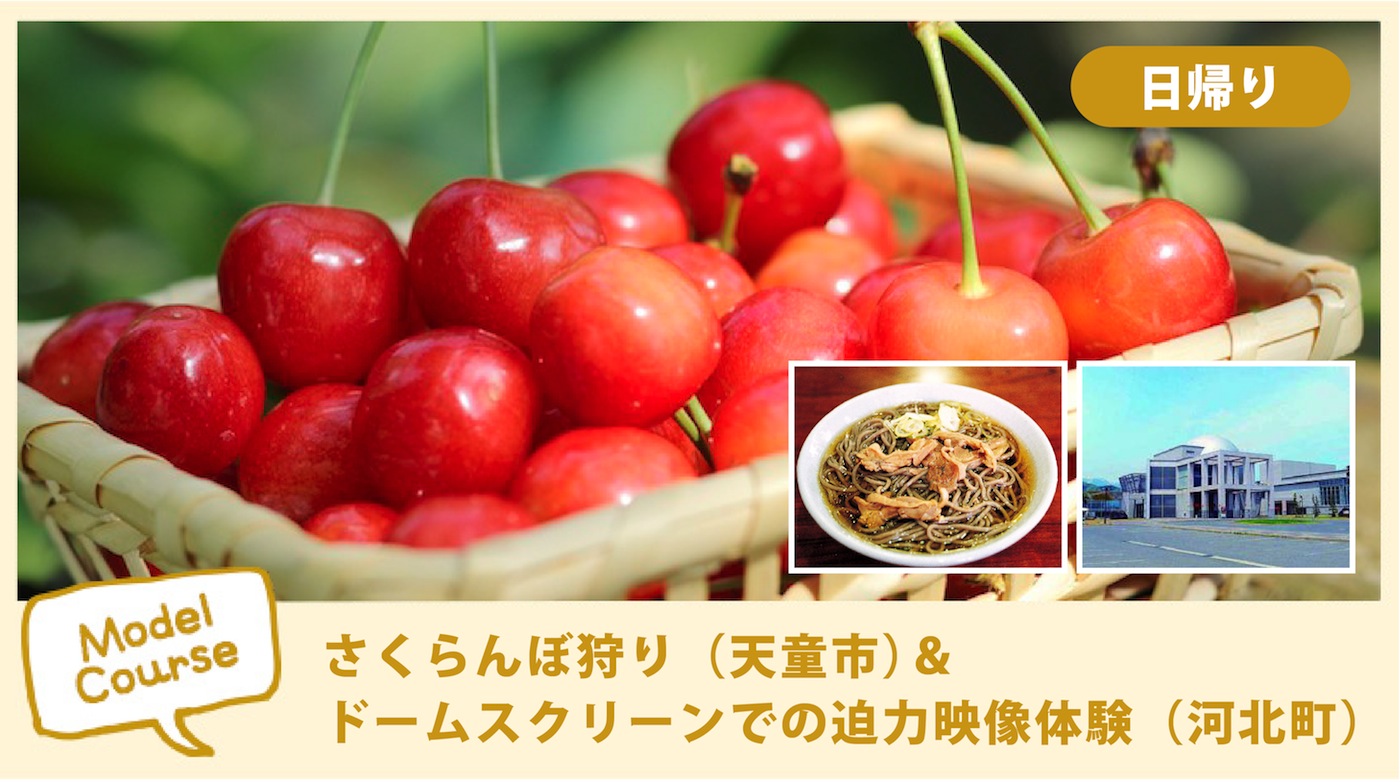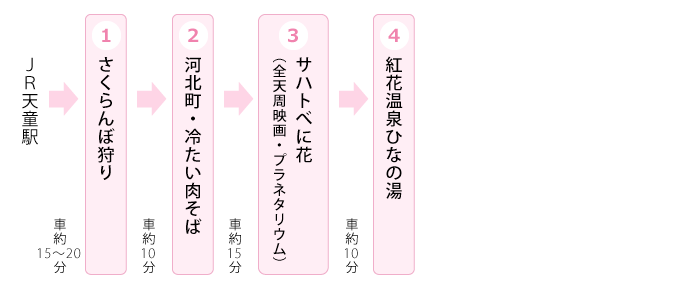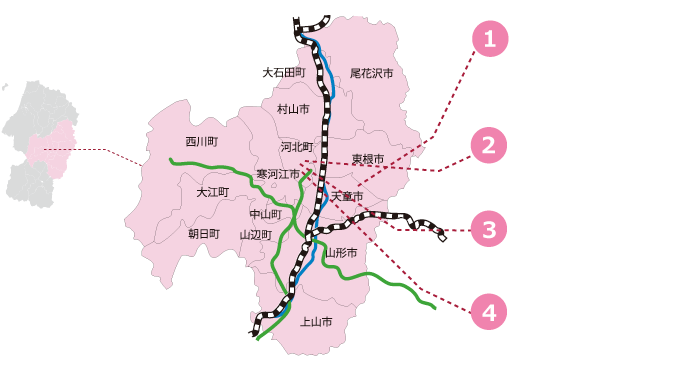 It is 15-20 minutes by car

Cherry picking

Please enjoy Cherry picking to one's heart's content. (approximately two hours)

Kahoku-cho, chilled Niku soba

"Chilled Niku soba" says chilled soba in soup of soy sauce taste by chicken soup stock. We use chicken (parent bird) which we did well even if we say meat. It features full-bodied soup stock and strong Inaka soba of waist.
(meal from one hour to one and a half hours)

Sahato Benibana

We can experience the picture world of force perfect score that there are whole sky theater and planetarium, and dome screen cannot taste with plane screen by large picture system to project.
(from 15 minutes to one hour)

Safflower hot spring Hina-no-Yu

Kahoku Onsen warms with chloride spring well. Physical inconvenient person is available and is modern hot spring which was fully equipped with sauna.

2018.06.20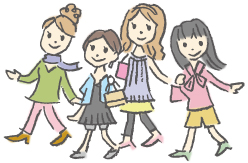 Sightseeing information search
Welcome to the Yamagata Prefecture