[#1255] ~ Nagai-shi (Jun two weeks) that enjoys Nagai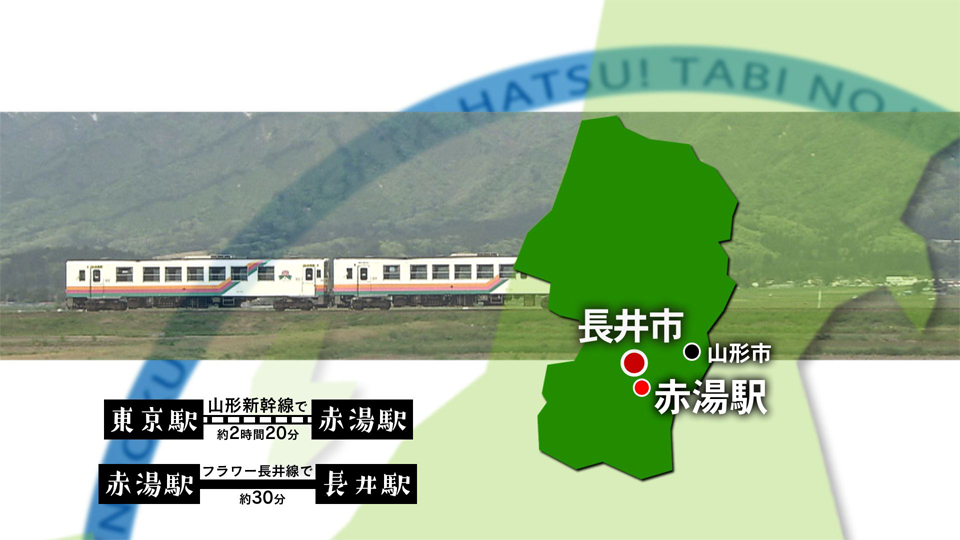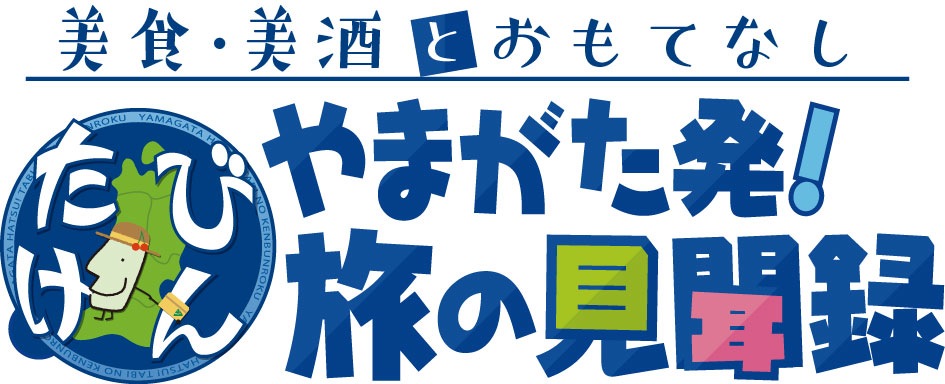 The stage of this trip is southern part of Yamagata Prefecture, Nagai-shi of Okitama district. Of superb view of valley and Kendama
We raised unique town and enjoyed Events!



→Under program streaming!








Three deep waters Valley boat tour
It is popular recreation to enjoy dam lake "Lake 100 long autumns" of Nagai Dam by rubber boat. In the upper reaches of dam lake,
There is unexplored region called three deep water (see edge) valleys and rotates in boat between bluffs more than 50 meters in height.
It is sea voyage of approximately one hour.
●Telephone: 0238-87-0605 (Mogami River river tourism network)
●HP: Nagai Dam water source vision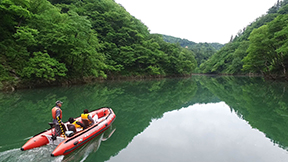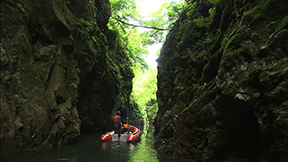 Kendama challenge
Village of Kendama that Kendama production for competition is number one in Japan in Nagai-shi. Shop in the city where Kendama challenge joins
It is Events which premiums get if we challenge the skill of appointed Kendama and succeed while rotating.
But it becomes condition to use the shop to challenge.
●Telephone: 0238-88-1831 (the sightseeing in Yamagata Nagai station)
●HP: Kendama open space spikes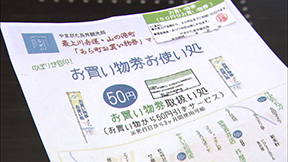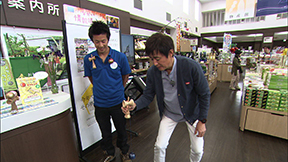 Masuya Main Store Nagai shop
We continue making discerning cakes using material of Yamagata in well-established confectionary having been continued since last part of Edo era.
Nagai-shi is known as town of "ayame", popular cake which is seasonally limited as for three colors of Japanese Iris dumpling.
When we challenge the skill of Kendama called "rokusoku" in this shop and succeed, we get cake.
●Telephone: 0238-84-3360 (Masuya Main Store Nagai shop)
●HP: Masuya Main Store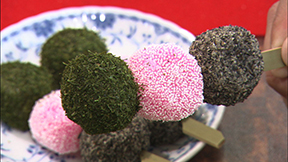 WARM STONE
Stylish cafe in downtown of Nagai-shi. There is gallery in shop, too, and works of local writer form a line.
As for the privilege of Kendama challenge here, it is improvised sax! The master of shop is professional saxophone player
We perform concert or lesson.
●Telephone: 0238-84-3411 (WARM STONE)
●HP: WARM STONE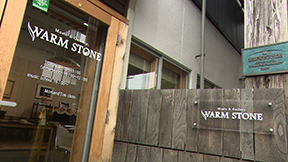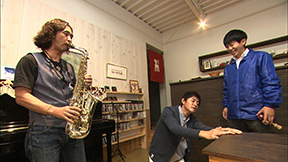 The next time is ...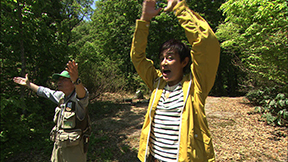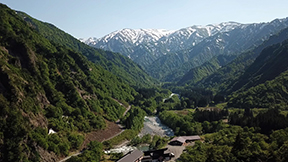 We take a trip to Oguni-machi of Yamagata Prefecture. Oguni-machi is appointed in forest therapy base and goes down
We refresh mind and body by the forest therapy!
In fun
From Yamagata! Memoirs facebook page of trip
Backstage of topic, shooting and program production that we were not able to introduce in program
Program suttafu sends in real time!
Please see in conjunction with program!
●
https://www.facebook.com/yamagatatabiken
2018.05.31: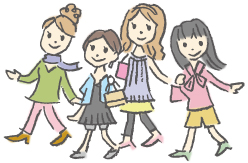 Sightseeing information search
Welcome to the Yamagata Prefecture