News of sightseeing discount taxi ticket!
Put together in Sankurambo season of Jun; and from Sagae Station and Uzen-Takamatsu Station Cherry Garden in the city,
Or you can use advantageous taxi ticket to city sightseeing spot!
Cherry picking, sightseeing in Sagae, please use advantageous taxi ticket.
Conduct period: June 1, 2018 ~

◆Usage◆

Please speak to driver of permanent residence, Sagae taxi which you took from Uzen-Takamatsu Station or Sagae center taxi in front of 1, Sagae Station.

"Che Leland", please choose "city sightseeing Cherry Garden" from four places of "chierikuapaku" "Jionji" at 2, destination. ※We include Mogami River oldness and facility around the multi-purpose park.

It discounts 3, taxi fare for one way to four places mentioned above 500 yen! ※It does not discount facility.

Taxi fare for 4 and the return from four places mentioned above is 500 yen discount, too! ※Back point does not mind either.

※As it becomes driver of Sagae taxi and Sagae center taxi which there is in front of Sagae Station to handle taxi ticket, please be careful.
Association of sightseeing in inquiry / (no company) Sagae-shi product TEL0237-86-8866
2018.05.30: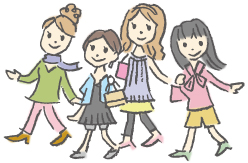 Sightseeing information search
Welcome to the Yamagata Prefecture