[#1252] 33, Shonai Kannon ~ Tsuruoka-shi, Sakata-shi (May three weeks)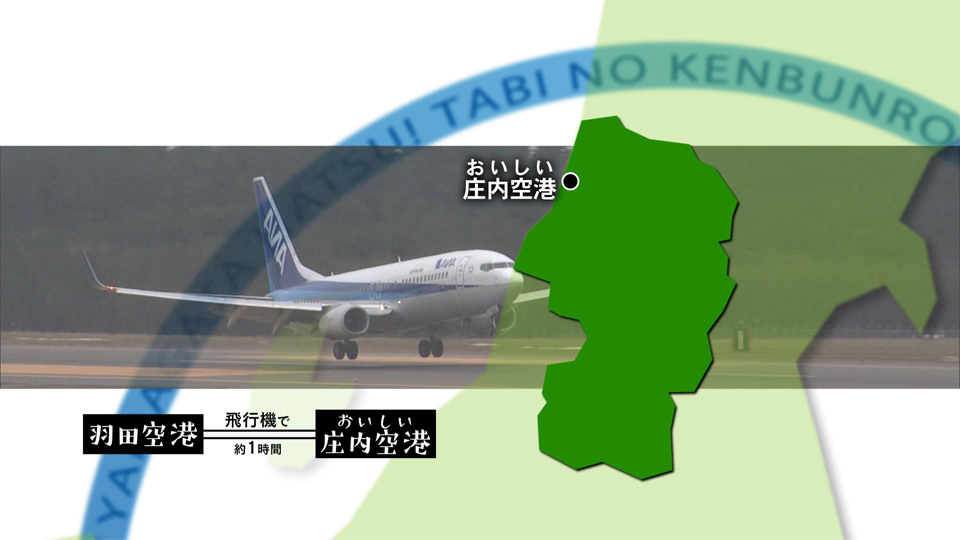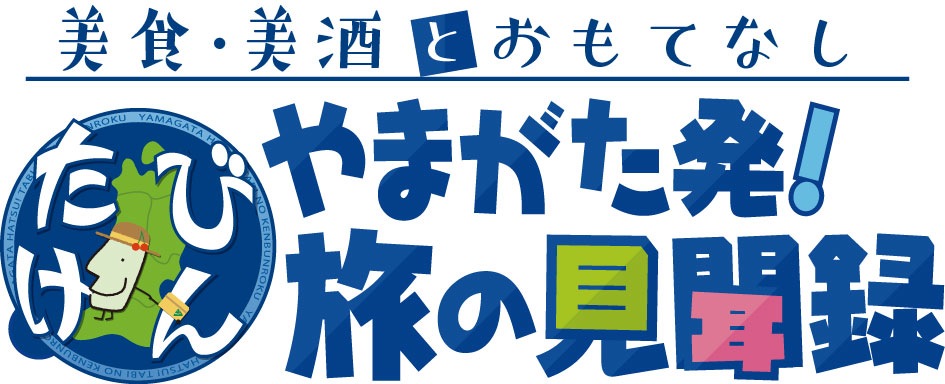 This time is trip of visiting sacred place in Tsuruoka-shi and Sakata-shi of Shonai district. It is year of exposition of "the 33, Shonai Kannon" this year.
We saw treasured Buddhist statue which we could not usually look at.


→Under program streaming!









Mt. Haguro-san, Kongoju-in Temple (we do not come)
It is one of the eight biggest temples in Mt. Haguro-san in Shonai at temple of the only Tendai sect. It is said that nojotako opened for 588 years and is old
We are said to have been lodging when messenger of the Emperor came for Mt. Haguro-san. Goddess of Mercy Bodhisattva of treasured Buddhist statue means to ward off evil,
It is the Kannon hearing wishes of good luck, Buddhists' paradise.
●Telephone: 0235-62-2564 (Mt. Haguro-san, Kongoju-in Temple)
●HP: Yamagata 100, Dewa Kannon pilgrimage HP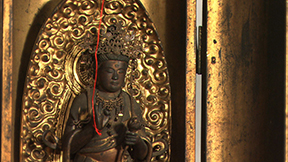 Straight Ishiyama, Enmeiji (oishizan does not get give an order)
The east side of Sakata-shi, temple of Shingon Buddhism, intellect heap of Mt. Takao group in hill of the foot. Is said that Kobo Daishi (Kukai) opened, in Kannondo of the precincts
The big Kannon of figure such as Great Buddha is enshrined. Small interior of the womb Buddha that treasured Buddhist statue was enshrined in the Kannon.
It is said that koju keya easy deliveries have benefit.
●Telephone: 0234-94-2361 (straight Ishiyama, Enmeiji)
●HP: Yamagata 100, Dewa Kannon pilgrimage HP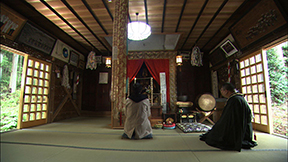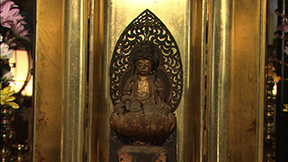 Awaking fretful shop half soldier e (nezameyahambee)
Shop which local noodles "kneaded barley flour" of Shonai district can taste. With noodles which you knead wheat flour with kneaded barley flour and cut thin, cut wheat
Because we made, it was called by the name from old days. It is feature we are smoothened, and to be strong in waist.
●Telephone: 0235-33-2257 (awaking fretful shop half soldier e)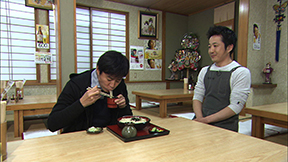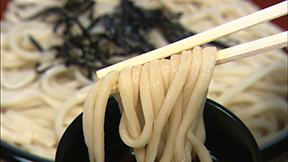 Light Ishiyama, Palace of the Dragon King temple (meisekizan, ryuguuji)
Temple on the hill of Kamo fishing port of Tsuruoka-shi. It is said that Jikaku Daishi opened approximately 1,200 years ago.
When Jikaku Daishi performs prayer on seeing inhabitants suffering from drought, legend that dragon King appears, and brought rain remains.
It is this Palace of the Dragon King temple to worship the dragon King, and Goddess of Mercy Bodhisattva said to that Jikaku Daishi oneself carved is laid in state.
●HP: Yamagata 100, Dewa Kannon pilgrimage HP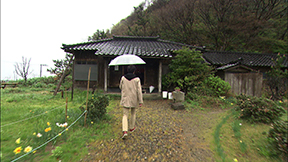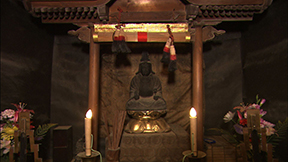 The next time is ...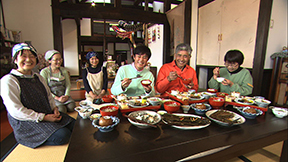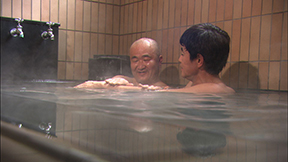 We enjoy the country in Murayama-shi of the Murayama district!
It is eating a food with great relish to dishes which are delicious at farmhouse restaurant which bracken collecting, mothers run in Bracken (warabi) garden!
In fun
From Yamagata! Memoirs facebook page of trip
Backstage of topic, shooting and program production that we were not able to introduce in program
Program suttafu sends in real time!
Please see in conjunction with program!
●
https://www.facebook.com/yamagatatabiken
2018.05.10: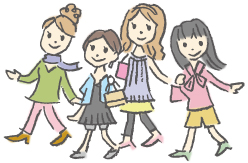 Sightseeing information search
Welcome to the Yamagata Prefecture