Uesugi Museum temporary exhibition "Kanetsugu Naoe" now being held!
Temporary exhibition "Kanetsugu Naoe - and people - which opened up to new age sequel to" 

Session: From Saturday, April 21, 2018 to Sunday, May 27
[Closed] Wednesday, May 23
Display spare: You can look at permanent construction display on Wednesday, May 9.
<Host> Yonezawa-shi Uesugi Museum
Admission True 250 yen (200 yen) in the general 620 yen (490 yen) high very much straight 400 yen (320 yen) small
    () More than 20 groups rate
Kanetsugu Naoe temporary exhibition flyer PDF file
 The times greatly changed from the Middle Ages to the early modern times in the live times of Kanetsugu Naoe. kenzoku was in a position to promote the change with Kagekatsu Uesugi who was lord.
 We pay our attention and introduce trend of kenzoku and Uesugi to person that book exhibition associated with kenzoku for the change. We highlight relations with Masanobu Honda, matsurigotojufuko and others where we carried role that is important to constitutionalist of the Toyotomi government led by Mitsunari Ishida, Masamune Date whom we pressured to work on the clothes genus for world unification of the Toyotomi government, the Uesugis and construction of stable relations with the Edo Shogunate on in relation with the center government. In addition, we pay more attention to relations with Uesugi vassals who supported activity of kenzoku.
 2018 is 400 anniversaries of death of kenzoku. Taking this occasion, we pay our attention to achievements of Kanetsugu Naoe some other time.

■Lecture "Mitsunari Ishida and Kanetsugu Naoe"
 
Saturday, May 12 from 14:00 to 16:00
 They (House of Kyushu University Graduate School comparison society culture study's professor) such as Nakano
 In Denkoku-no-Mori (museum) large meeting room on the second floor, it is attendance for free, capacity first arrival 120
 

■Gallery talk (display document commentary by charge curator)
Saturday, April 21 (the end), each Sunday, May 20 from 14:00 to 15:00
  ※In plan exhibition room, it is temporary exhibition admission charges required  


■Main display document
・(1583) Mitsunari Ishida letter [municipal Yonezawa library] to June 28 Kanetsugu Naoe, Shuji Kano
・Letter of Toyotomi five magistrates in charge of the administration of state affairs joint signature August 6, 1598 nichiishikawakiishuate [the Osaka-jo Castle castle tower]
・Naoe-formed copying [Yonezawa-shi Uesugi Museum]
・Echigo riot illustrated map [Yonezawa-shi Uesugi Museum] [the first public exhibition]
・(1600) November 19 nichiyokodemmuneshunatechokukokenzokushojo 
 National treasure "person of Uesugi document" [Yonezawa-shi Uesugi Museum] [only as for the first half year]
・Coat of arms Ishikawa designated cultural assets [Kaga Honda Museum]
・(1591) Kanetsugu Naoe letter to the Manager February 17 Hiiro truth
 It is others [Niigata Prefectural Museum of History] [only as for the latter period] important cultural property "etsugobunshotakarakanshu"
2018.04.30: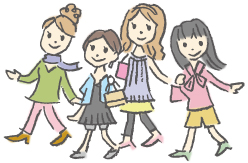 Sightseeing information search
Welcome to the Yamagata Prefecture