About service of Flower Nagai Line wine train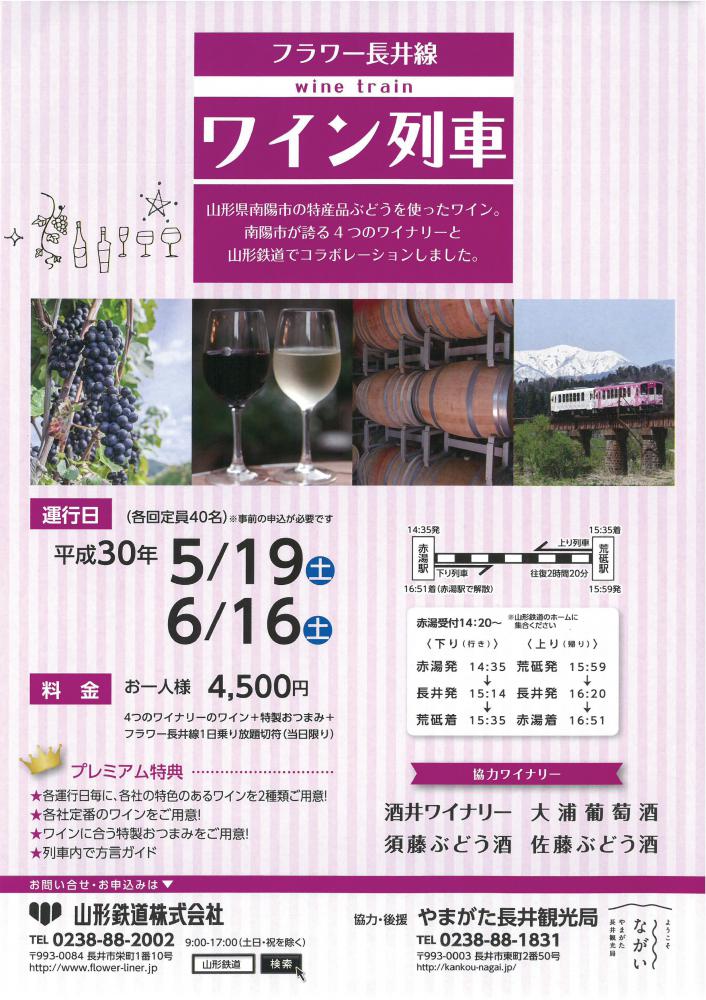 - PDF file [wine_train201806.pdf]


Wine using special product grape of Nanyo-shi, Yamagata.
We made collaboration in winery and Yamagata Railroad which Nanyo-shi was proud of.
It is trip of round-trip two hours 20 minutes to be able to enjoy competition of four wineries for wine drink and specially made snacks, dialect guide in train.
[service Sun] Saturday, May 19, 2018, Saturday, June 16
      ※Each 40 time capacity. Prior application.
Admission One…4,500 yen
[inquiry, application]
Yamagata Railroad TEL0238-88-2002
From 9:00 to 17:00 (except Sat Sundays and holidays)
2018.04.17: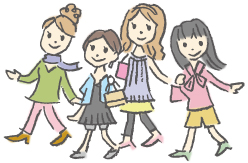 Sightseeing information search
Welcome to the Yamagata Prefecture