mogami Sakura Festival 2018
We hold this year on Monday (holiday) on April 30! Mogami Sakura Festival
It is festival to tell coming of spring than Mt. Atago that 200 cherry trees bloom♪
Jogging meet to run in annual spring cherry tree road
We get luxurious premium. Stamp rally size lottery!
Furthermore, it is new plan ◯× quiz king deciding match! Premium luxurious of this,
Disney pair ticket and Super Nintendo mini,
Raycop in hand of anyone
In addition, eating and drinking booth has a lot of delicious things.
In addition, how about Mogami cow BBQ by Mogami beef cattle Festival?
We can enjoy fantastic atmosphere by cherry tree light up of Mt. Atago at night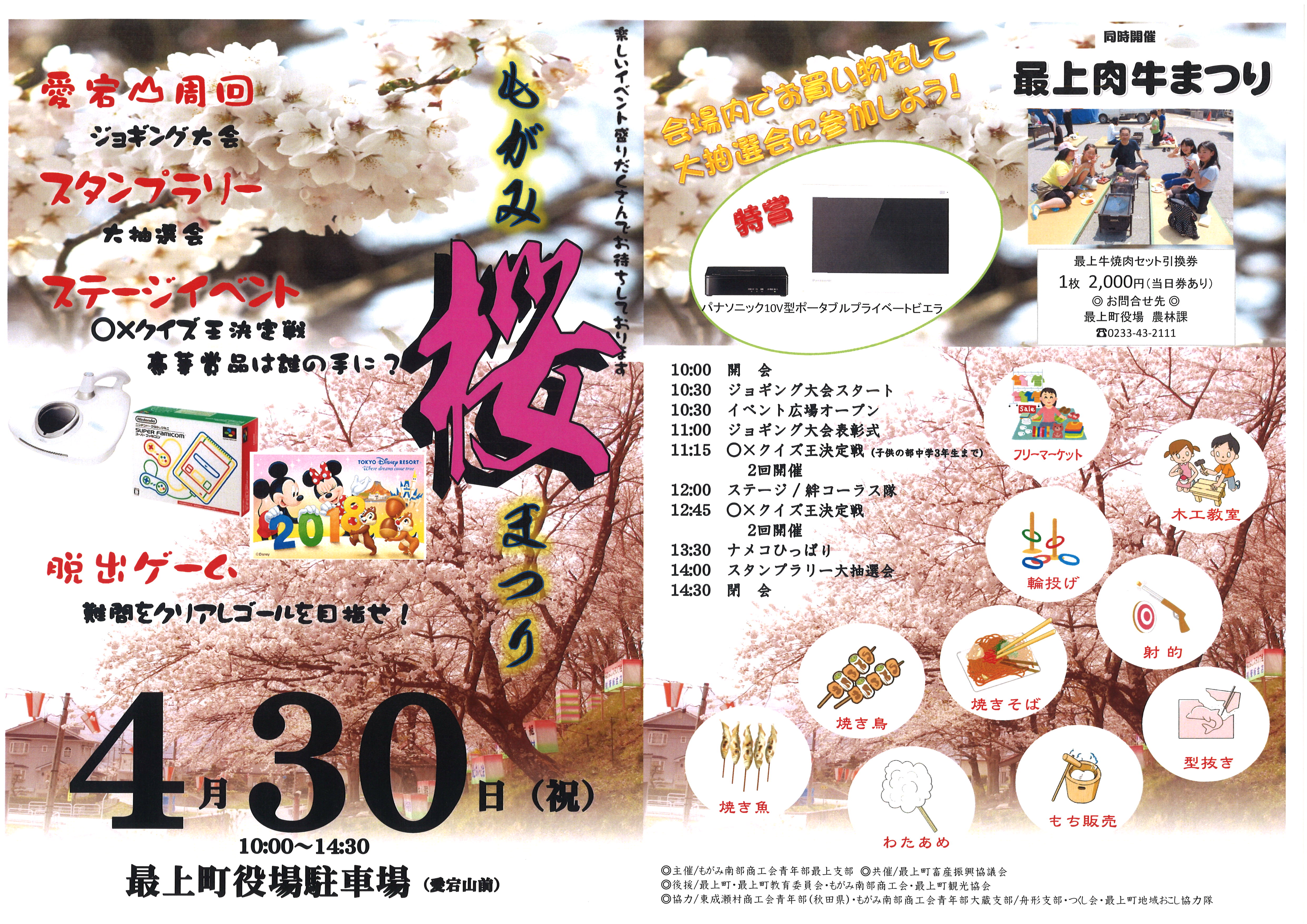 [on the date] April 30 Monday (holiday) from 10:00 to 14:30
Venue: The Mt. Atago outskirts, Mogami-machi government office parking lot
[Events contents]
 * Jogging meet
 * ◯X quiz king deciding match
 *
Stage of bond chorus corps
 *
Stamp rally size lottery
 * Nameko pulling
 *
Eating and drinking booth, play booth, woodwork classroom, other groups branch
[we see and enshrine beef cattle]
  Mogami-machi stock raising meeting sponsorship. In the venue of "Mogami cow"
  We can enjoy barbecue.
  While buying advance ticket, and looking at cherry tree of Mt. Atago
  Let's taste delicious Mogami cow!
[we light up cherry tree of Mt. Atago]
 Monday, April 23 ~ Sunday, May 6 from 19:00 to 21:00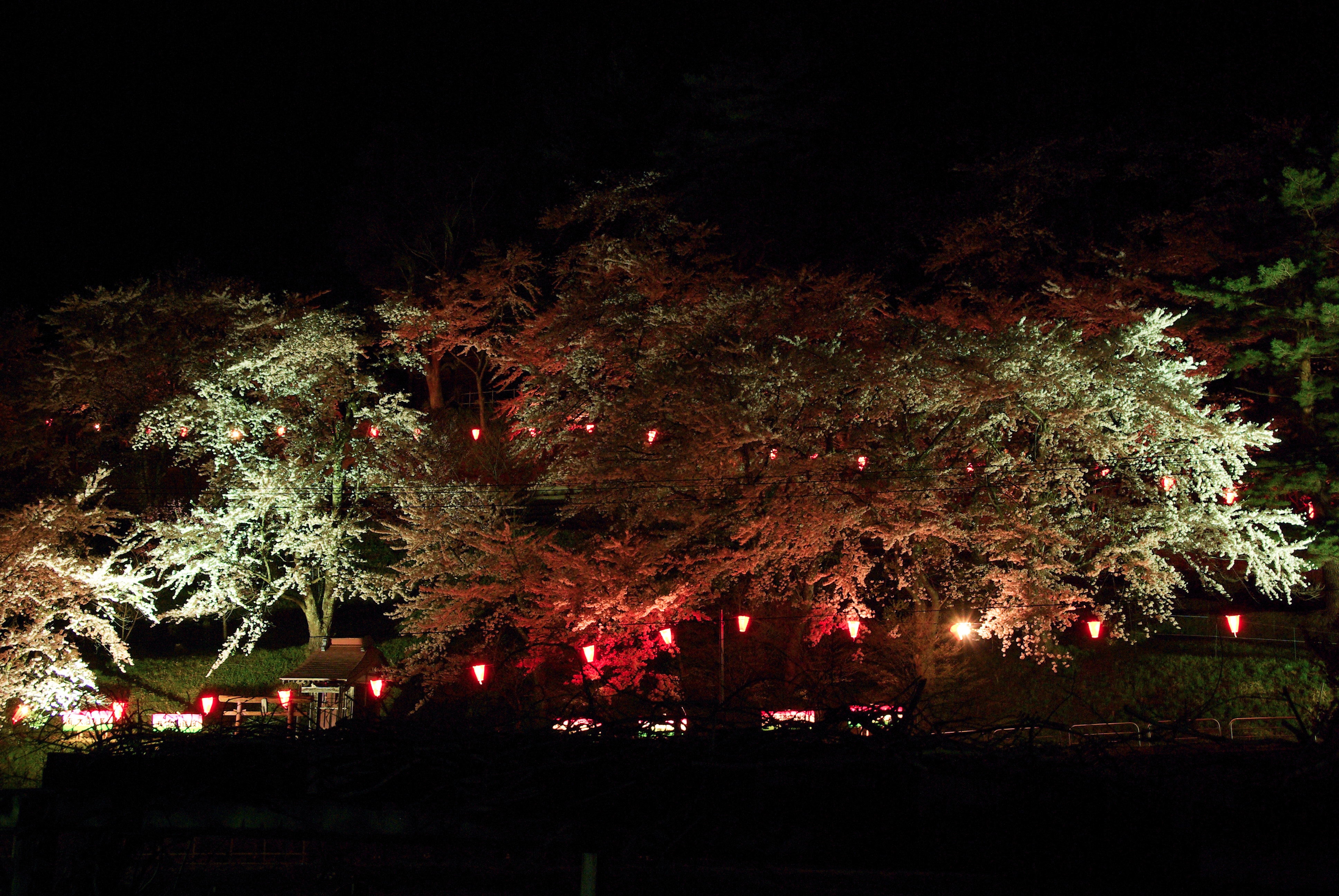 Contact
 Commercial and industrial meeting Mogami office in southern mogami
 584, Mukaecho, Mogami-machi, Mogami-gun, Yamagata
Portal site "MOGAPO" of Mogami-machi is this
2018.04.16: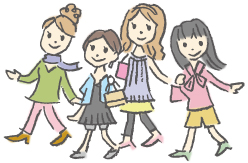 Sightseeing information search
Welcome to the Yamagata Prefecture