The cherry tree flowering situation of Yamanobe
!(^^)! which was warm season when cherry tree bloomed
As of April 12, "Sakuragaoka Park" of cathedral blooms for five minutes and "cathedral contact Park" blooms and is the situation of the beginning.
Both Park in hill can overlook the Yamagata city and can enjoy beautiful scenery with cherry blossoms.
In cathedral contact Park, we light up until from 6:30 p.m. to 9:00 of Naka between anthesis of cherry tree.
Look at fantastic going to see cherry blossoms at night by all means♪
In addition, we hold "cathedral Cherry Blossom Festival" on April 29.
  "The 15th cathedral Cherry Blossom Festival"
・Date and time April 29, 2018 (Sun of Sun, Showa) from 10:00 a.m. to the midday
・Place cathedral contact Park ※It is cathedral public hall in rainy day
・The reference Cherry Blossom Festival executive committee secretariat (the cathedral public hall)
          [TEL] 023-664-5661
2018.04.13: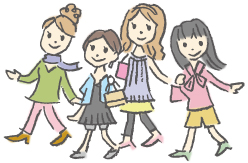 Sightseeing information search
Welcome to the Yamagata Prefecture