2018 Daimon district knit spot sales society ~ spring, knit thank-you sale ~ for summer
Knit product of Yamanobe-machi is high-quality knit delivered for department store exhibitions of metropolitan area.
We perform knit exhibition for summer and spot sale party spring by four knit companies in Daimon district.
High-quality knit product of Yamanobe can purchase at factory direct sale price!
As number is limited, please come early.
Spring, knit thank-you sale for summer!
□Place Yamanobe eastern part public hall address, 2805-2, Yamanobe, Yamanobe-machi
□Date Sunday, April 8, 2018
□Time AM9: 30 ~ PM3: 00
□It is For Sale immediately Sweater cardigan jackets
□Reference 023-664-7911 or 023-664-6130  
2018.04.04: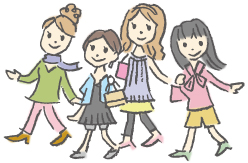 Sightseeing information search
Welcome to the Yamagata Prefecture