Do you not play "snow board" (you went and were)?
Do you know "snow board", everybody?
This is "snow board". We resemble snowboard, but are new winter sport to run on snow slope on "board" literally without wearing boots.
"Snow surfing" seems to have possibilities to be called♪
How do slip; ...?
In this way, we can glide stylishly.
In addition, we seem to be able to quite easily glide! I was able to glide at gentle slope immediately, too♪
I who cannot get on snowboard, ... which we have got on all the time just absorbedly
This "snow board" which just began in Japan. Events is held how in Komatsu skiing area of Kawanishi-machi!
Besides! Primary and secondary student is with entrance fee for free!
New play with snow "snow board." With family and friend, please enjoy!
〇 Snow board Festival
Date: From Sunday, March 11 9:00 a.m.
Venue: Komatsu, Kawanishi-machi skiing area
Entrance fee: As for less than junior high student, free (more than high school student 500 yen)
For more details, please see this flyer.
2018.03.03: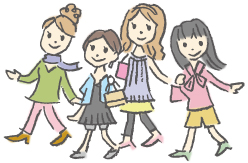 Sightseeing information search
Welcome to the Yamagata Prefecture