The party Doll's Festival of hot water Semi Hot Springs spring of Yoshitsune Benkei legend
The party Doll's Festival of hot water

Semi Hot Springs spring

of Yoshitsune Benkei legend
Of various kinds that each brought from inn and home
in former Semi Elementary School of Semi Hot Springs
Hina doll, approximately 500 bodies are displayed. Kyoho (we report today) young bird (bina)
Doll coloring the times from the Edo era including modern young bird to the present age is displayed.
Free offer of amazake and Semi Hot Springs steamed bun is carried out during period, too.
There is "whim café" in public hall becoming venue and can enjoy lunch or suitsu.
As it is no charge for admission, please drop in casually.
Open: From Sunday, April 1, 2018 to Sunday, April 8
<Time> From 10:00 to 16:00 (on the last day only in the morning)
Venue: Semi public hall (former Semi Elementary School)
      Mogami-machi, Mogami-gun, Yamagata larger section of a village Ohori 742
[mongo] Semi public hall governing board 090-7668-7563
2018.03.02: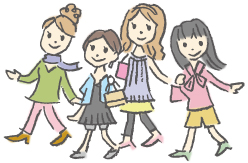 Sightseeing information search
Welcome to the Yamagata Prefecture